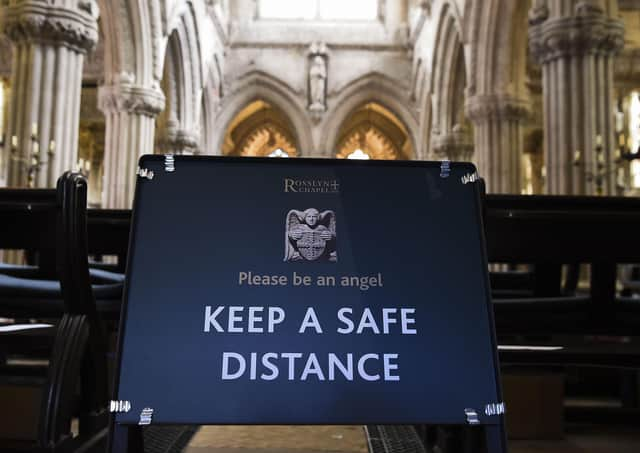 While churches, mosques, synagogues, temples and other such centres are permitted to hold services from today, these will for the moment not include communal singing or chanting.
The guidance states that with large public gatherings still restricted "places of worship should not admit more than 50 people in total, regardless of their size and usual capacity".
Worshippers will have to stay at least two metres apart from other members of the congregation who are not part of their household, and places of worship will also have to collect names and contact details for those attending for services.
Communal items, such has prayer books or prayer mats, will have to be removed from use.
And with scientific advice still being developed on activities such as singing and chanting, the guidance states such activities "should be avoided".