A drop of hope in climate change crisis – Letters
A Capital thinker may have the key to saving the world, says a reader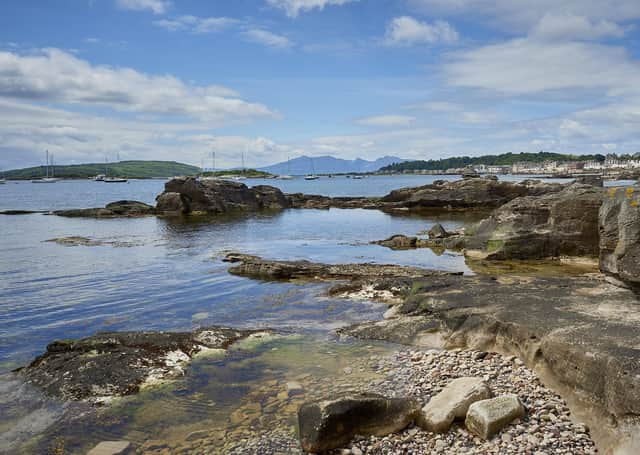 Tweaking clouds could be key to beating climate change Picture: Getty)
Dr Richard Dixon is right to be concerned about the prediction of global warming of 5C by 2100 from cloud studies (Inside Environment, 23 June). It is also deeply concerning that melting permafrost and clathrates will accelerate this warming out of our control. It's hard to see how civilisation will survive in these circumstances.
Perhaps the only relief will come from geoengineering (we are inadvertently experimenting with the climate and so a technical fix is called for). There are many options, some very expensive. But there is an economical one on our doorstep. The Marine Cloud Brightening scheme proposed by Prof Stephen Salter of the University of Edinburgh involves spraying fine water droplets to produce bright clouds which reflect more sunlight. It is calculated that spraying over only 3.3 per cent of the Earth's surface, for example only in the North Atlantic, is enough to cool the planet by about 1 watt per square metre, dealing with about half the warming. Eventually this method could halt the increase in temperature and even lower it, reducing the dire effects that warming is already producing. This won't solve all problems, but it would hold the temperature down while we try to reduce emissions and try to deal with ocean acidification. All Salter needs is support to get a trial started. Renewable energy and efficiency savings will never hack it. Dr Dixon's concern regarding Scotland's rising greenhouse gas emissions is justified. Even though Scotland alone cannot change the world 's climate, we should still be setting an example. He notes how burning gas to generate electricity needs to stop and that heating buildings is a major contributor. Odd, then, that his conclusion is that energy efficiency, renewables "and changing transport" would deal with it all.
What about the building heating problem he mentioned? That will require either an expensive shift to heating from electricity, for which at present there is insufficient generation capacity (new nuclear is required), or a change to using hydrogen instead of North Sea gas (methane). Transport also needs to shift to hydrogen; burning it produces nothing but water.
Steuart Campbell, Dovecot Loan, Edinburgh
I am writing in support of Ian Andrew before the "baying" cycle mob rush to attack him. (Letters, 29 June). His letter was clear and factual and proved that many cyclists have not read the Highway Code.
They just jump on a bike and off they go, crashing through red lights and sweeping pedestrians aside with gay abandon. Why is it that cyclists can afford an expensive bike, helmet and clothing but they cannot afford a warning bell? Cyclists demand improved cycle routes and better facilities but are they willing to pay an annual fee for them instead of putting the burden on others?
A legal firm, Cycle Law Scotland, wants motorists to be presumed liable in any accident involving a cyclist and a vehicle. Will they support a law where cyclists are presumed liable in the events of a collision with a pedestrian?
The point that Ian Andrew raises of compulsory insurance and identification is vital if peace is to break out between drivers, pedestrians and cyclists, but politicians lack courage.
Clark Cross, Springfield Road, Linlithgow
I read with interest Derek Gow's article on his forthcoming book, Bringing Back the Beaver (25 June). In his most articulate treatise, the author pours scorn on the agricultural lobby and conveniently ignores the damage to agricultural land and trees and the flooding of homes caused by beavers. He does, however, acknowledge that "the origins of the Tay beavers are unorthodox", a telling statement in itself.
Many years ago in primary school, I remember our first geography lesson when we were told that Britain, being an island, was largely self-
sufficient, with particular reference to food.
At that time the population was around 50 million. Fast forward almost seven decades to the present day, when over 66 million souls inhabit these islands.
Given the turmoil throughout the world, caused in great part by homo sapiens (as your correspondent rightly infers), instead of focusing our efforts on beavers, however attractive they may appear, we should continue to encourage and support the production of the quality food which our increasingly urbanised nation enjoys, always observing the rules of good husbandry and prudent land management.
The farmers, crofters and those employed in ancillary occupations who live and work on the land deserve no less.
Iain M Thomson, Tain, Ross & Cromarty
Gill Turner (Letters, 27 June) states that the 'rationale' for the SNP's change in policy on school attendance is the "fall in infections and deaths from the virus". Fair enough, the number of infections and deaths had been falling significantly for the eight weeks before John Swinney's announcement of the new policy of full attendance.
The question, however, remains as to why only the week before, when the numbers had been falling consistently for seven weeks, Mr Swinney was sticking to his guns in proposing the blended model offering as little attendance as one day a week.
Moreover, on 17 June, Professor Devi Sridhar, a Scottish Government coronavirus adviser, proposed that schools should reopen as normally as possible on 11 August. Not only did Mr Swinney ignore that advice but mysteriously the professor revised her opinion overnight and fell into line with the cautious approach proposed by Mr Swinney.
Only a week later Mr Swinney was proclaiming in Parliament the very policy which Prof Sridhar had proposed in the first place! The poor professor must be dizzy by now.
Parents throughout Scotland are discontented with the SNP education minister's abject failure to cope and to formulate an acceptable route map out of this crisis.
Some people might conclude, therefore, that the policy U-turn was based on political and not scientific considerations. I sincerely wish the policy success as I, like so many, have a family member hoping to return to school in August. But I question whether this was done for the the right reasons. Ms Turner may well be correct in accusing the Tories of 'politicking' and 'hypocrisy' over this issue. Many will level exactly the same charge against the SNP.
Colin Hamilton, Braid Hills Avenue, Edinburgh
Perhaps it's just as well that Scotland is not Lesley Riddoch's independent island paradise (Perspective, 29 June), for the main ingredient in tackling the coronavirus pandemic has been, as most of us are aware but which was not even mentioned by Ms Riddoch, finance – and that came from where? She is also 'certain' that Boris Johnson's quarantine system was introduced far too late and that it is 'true' that most European countries are now safer than the UK but 'maybe' not safer than Scotland.
Last time I checked, Scotland was still part of that UK and the quarantine system was introduced according to professional guidance – at the peak it would have made little difference. but of course became more important as things eased off. UK citizens 'rescued' from cruise ships and other hot spots were rightly quarantined in hospital from the start.
I can sympathise with Nicola Sturgeon's desire to save lives by retaining a 2-metre, so-called social distance but she has based that decision on 'The Science' which, if I heard her correctly, has claimed a 2-10 times increase in risk infection at 1 metre. A five-fold range of probabilities to me is simply guesswork.
The collateral damage financially and even health-wise, resulting from not reducing social distance to 1 metre, most people are now becoming aware, is already more serious than the direct result of the disease itself and of course, instances of non-observance of the 2-metre rule are now rife.
By this time we have had Covid-19 for breakfast lunch and dinner for so long that everyone is aware of what they need to do to look after themselves – in other words do their own personal risk assessment, as the Prime Minister has now advised.
(Dr) A McCormick, Kirkland Road, Terregles, Dumfries
I thank Ian Simpson for some backhanded compliments and good hits. However, it was not my intention to downplay how much my three brothers and I owed to the Scottish version of the Butler Education Act.
I entered the three-year Junior Secondary section of Falkirk High School as a sports-mad head-banger from Slamannan in the mid-1950s. Five years later, via streaming and setting, I was sent out like a gladiator to compete successfully in the university bursary and scholarship examinations.
The point I was trying to make was that there is no racial monopoly as regards ill- treatment.
I doubt if the African student on a Rhodes scholarship to Oxford had his grandfather's cousin killed by armed strike-breakers employed by Rhodes.
His protests would have carried more weight had he resigned the scholarship and gone back home. I was proud to have won a Carnegie scholarship, to let bygones be bygones, and to recognise how much my family owed 'the wee man' from Dunfermline.
(Rev Dr) John Cameron, Howard Place, St Andrews
Being a proud Scot now living in London I was delighted to see First Minister Nicola Sturgeon on television in a smart suit and matching face mask not to mention an extremely neat hair cut.
It is a pity Prime Minister Boris Johnson cannot take a left out of her book – perhaps he will when barbers reopen.
Gael-Anne Morgan, Langley Avenue, Surbiton, Greater London
The Scotsman welcomes letters for publication – 300 words maximum – from all sides of public debate. Include date and page when referring to an article, avoid 'Letters to the Editor' in e-mail subject line. No attachments. We reserve the right to edit letters. No correspondence will be entered into. Send submissions, with full address and phone number, to: [email protected]
A message from the Editor:
Thank you for reading this story on our website. While I have your attention, I also have an important request to make of you.
The dramatic events of 2020 are having a major impact on many of our advertisers – and consequently the revenue we receive. We are now more reliant than ever on you taking out a digital subscription to support our journalism.
By supporting us, we are able to support you in providing trusted, fact-checked content for this website.
Joy Yates, Editorial Director
Want to join the conversation? Please or to comment on this article.