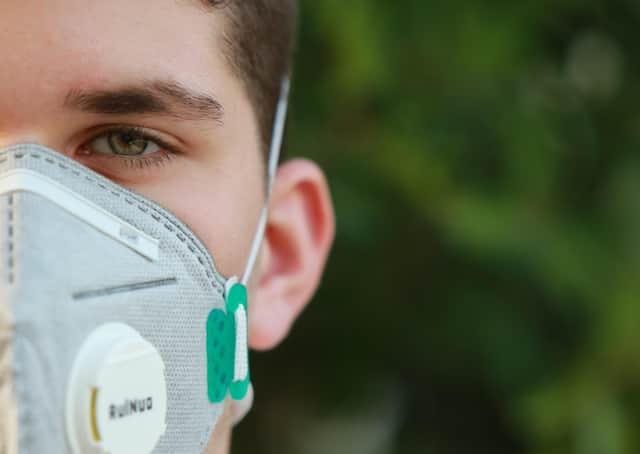 Should Scotland be lauded for Covid-19 response?
Brian Monteith ("Statistics shame the Scottish Government in handling of Covid", 8 June) seeks to pressgang some statistics into demonstrating that the Scottish Government's handling of coronavirus has been worse than that of other nations within the UK.
He says his statistics come from Cobra, yet they present an incomplete and misleading picture of the epidemic in the UK. If Cobra have been relying wholly on data such as these, it's perhaps no surprise we are in the mess we're in.
Since the 1960s, an internationally accepted measure of deaths due to respiratory viruses like influenza has been excess deaths – total deaths minus expected deaths, perhaps suitably standardised to allow for differences between populations (including age, which Mr Monteith makes no mention of). This is partly because attributing cause of death in individual cases is difficult, especially so for infections whose clinical course is incompletely understood, as is the case with coronavirus. Excess deaths in several European countries are monitored by the EuroMoMo collaboration (www.euromomo.eu). Earlier on in the epidemic these data were badly affected by reporting delays, but as mortality gradually returns to normal levels, the true picture begins to emerge.
Already it seems the UK has fared appallingly in comparison to most other European countries, and that within the UK it is England that may have been hardest hit.
Mr Monteith also makes various ill-judged comments about the role of Scotland's Government in managing the epidemic. In fact, the evidence suggests the authorities were rather more responsive than their UK counterparts: 
Covid-19 was made notifiable here earlier, large gatherings were banned earlier, schools were closed earlier, face masks were recommended earlier.
However, it is undoubtedly the case that they had limited impact – the catastrophic error was not to lock down earlier. But it is not clear that Scotland, under present arrangements, had the economic and political powers to allow such a drastic policy divergence even to be considered.
The reasons the UK got it so wrong are undoubtedly complex, and it will need the full powers of an enquiry to uncover them. The UK hosts some of the world's most renowned epidemic modelling teams, notably at Imperial College, London School of Hygiene, Cambridge and Warwick Universities, and yet here we are with one of the world's worst Covid-19 death tolls, probably only matched by that other epidemic modelling powerhouse, the US.
So, there are some very serious questions to ponder about the relationship between academic science, public health and policy in the UK. By setting up her own team of scientific advisers early on, Nicola Sturgeon appears to have come to the same conclusion.
Paddy Farrington, Professor emeritus of statistics The Open University, Marchmont Road, Edinburgh
I understand that some schools are planning to provide only a quarter of normal school time for most pupils when they reopen, due to the restrictions of classroom sizes and safety needs.
Whilst this is understandable, there are some ways in which we can take advantage of the timing of the current emergency.
For example, a brand-new high school is almost ready for pupils in South Queensferry, which immediately more than doubles capacity.
It therefore makes sense to delay the closure of the old school while there is a need for extra space. Teachers could run two classrooms at once by holding them in adjoining rooms and using video technology plus a microphone headset to keep lessons coherent and effective.
Equally, the faith-based denominational separation between our schools at some levels should be put on hold in the interests of flexibility, so teachers can utilise all available teaching space.
Spare capacity and empty classrooms in either denomination could be swapped by teachers and extra capacity freed up.
This could also allow youngsters the chance to study and learn with kids from a different faith – perhaps the most valuable bonus we could possibly have from the Covid 
crisis.
Finally, open-air classes could be held when possible, marquees can be used and all suitable empty office and warehouse space could be rapidly adapted for teaching.
Bruce Whitehead, Hillwood Place, Edinburgh
Anti-Calvinists have long derided Scotland's particular version of Protestant Christianity. Excoriations of kirk sessions seeking to bring Christian standards of behaviour to bear on local communities in past times have featured in literature and drama. Employing Robert Burns' satire as a weapon has been an easy option.
Yet here we are with much more extreme legalism from government: "You can visit but you can't go to the toilet." Outside they are closed. Shielded people are told to stay indoors for another six weeks. Schools, offices, factories and shops are still closed while they are open elsewhere.
This nation has never been so cowed, bullied, frightened and anxious. Scotland the Brave?
(Rev Dr) R. Anderson, Old Auchans View, Dundonald
Slavery is a shameful feature of many countries' history and for centuries it was a fundamental part of their economies.
To us in the enlightened 21st century, slavery is abhorrent and inhumane, but it was once inconceivable that society could function without it.
I will admit that I had never heard of Edward Colston or Robert Milligan until their statues were taken down in the course of the past week and given that many people will, like me, never have heard of them, the absence of these statues will not be felt.
But as I have said, for centuries slavery was a fundamental part of many economies, there are many historical figures who had connections to slavery.
For instance, both Christopher Columbus and George Washington owned slaves and there are innumerable other well-known figures throughout history who were also slave owners, another example being Sir Francis Drake. Will their statues have to be removed as well?
Robert Kelly, Bonhill Road, Dumbarton
With reference to Martyn McLaughlin's excellent article on the Melville Monument (10 June) I agree with "those who caution against excising the darkest chapters of history" and that the Melville Monument is an exception.
The man called "Scotland's uncrowned king" is demonstrably unworthy of such a monument, but any decision to take it down should be made by Edinburgh Council and not by a rioting mob as in Bristol.
As it stands in St Andrew Square, it should be replaced by a statue of St Andrew, perhaps designed by Scottish sculptor David Annand.
Meanwhile, the statue of another reviled Scot, the Duke of Sutherland, rightly remains on the hills above Golspie as a reminder of his iniquitous role in the Highland Clearances.
Colin McAllister, South Street, St Andrews
In her letter of 10 June, Mary Thomas disputes that every person in Scotland is subsidised by Westminster to the tune of £1,900 per year, stating that this figure comes from GERS and that it only relates to Scotland's finances as a "region of the UK".
Nationalists appear to have (conveniently) forgotten Alex Salmond's statement in 2014 that "GERS is the definitive statement on the state of Scotland's public finances".
With oil now trading at $100 less per barrel than the then First Minister forecast in 2014, the narrative on GERS has done a 180-degree about-turn.
Yes, it is correct to say that Scotland has contributed more than it has received back in most of the last 40 years, but omitting the fact that this was largely due to tax on UK-based oil company profits is rather disingenuous.
Rather than looking to the past, nationalists need to look at Scotland in the here and now. We are never going to see those huge oil revenues again.
Unless the SNP encourage inward investment and a climate of aspiration and not dependency amongst the Scottish public, whilst also making in-roads into reducing our bloated public sector (and thereby reliance on Westminster subsidy), there is no hope for Scotland to prosper within the UK, let alone as an independent country.
Andrew Hamilton, Forth Street, North Berwick
The issues of sex and gender have long been confused, not surprisingly as in the past they were considered to correlate completely. What we need is a precise definition of both. Male persons and animals have an XY chromosome in every cell of their body, females XX. This cannot be changed and would seem to be definitive for questions of sex. Gender is a matter more of culture and custom. When a person decides that they can be happy only if they change gender, can we not respect their wishes and it seems only good manners to address them and treat them in the way they wish.
Jenny Martin, Dudley Avenue, Edinburgh
Among the placards being carried at the protests outside Oxford University was one calling their new hate figure, "Rodes'', and another spelling colonialist "coll...'' We must presume, perhaps hope, that these protesters had no connection with Oxford as an educational institute.
Alexander McKay, New Cut Rigg, Edinburgh
The Scotsman welcomes letters for publication – 300 words maximum – from all sides of public debate. Include date and page when referring to an article, avoid 'Letters to the Editor' in e-mail subject line. No attachments. We reserve the right to edit letters. No correspondence will be entered into. Send submissions, with full address and phone number, to: [email protected]
A message from the Editor:
Thank you for reading this story on our website. While I have your attention, I also have an important request to make of you.
With the coronavirus lockdown having a major impact on many of our advertisers - and consequently the revenue we receive - we are more reliant than ever on you taking out a digital subscription.
Subscribe to scotsman.com and enjoy unlimited access to Scottish news and information online and on our app. With a digital subscription, you can read more than 5 articles, see fewer ads, enjoy faster load times, and get access to exclusive newsletters and content. Visit https://www.scotsman.com/subscriptions now to sign up.
Our journalism costs money and we rely on advertising, print and digital revenues to help to support them. By supporting us, we are able to support you in providing trusted, fact-checked content for this website.
Joy Yates, Editorial Director