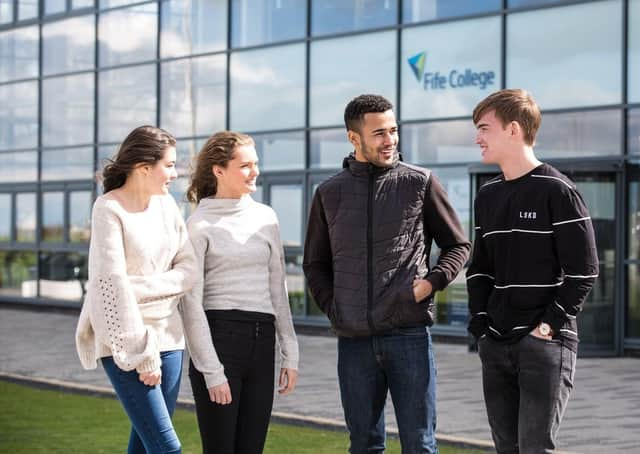 The coronavirus crisis has impacted many parts of our lives, with school pupils and students considering university as the next step in their education journey among those now experiencing one of the numerous knock-on effects caused by the pandemic.
The news that most universities are choosing to deliver the next academic year either partly, or fully online, has led many to consider an alternative higher education pathway.
This was confirmed by a recent study which reported that one in three students may now change their education plans due to the impact of the pandemic, with many citing personal finances, family and their future in general. For many the prospect of committing to spending the next three or four years at university may now seem more daunting, while concerns about the cost and commitment of moving away from home are also heightened.
It is also unlikely that those who do head to university later this year will get to experience the full university lifestyle with social activities, such as Freshers' Week, likely to be restricted or postponed. This has led to many considering alternative higher education pathways which could be now better suited to them.
Starting a degree at a local college, which offers the flexibility of annual exit points with nationally recognised qualifications during the first couple years of a full degree, could certainly now be an appealing option.
Studying a degree at college can help take the pressure off, allowing students to take one year at a time and keep their options open, whilst still progressing towards gaining a degree qualification. In some subjects there is even the option to complete a full degree without leaving a college campus.
Here at Fife College we work with universities across Scotland and beyond so that our students who study a Higher National qualification for one or two years can then get full credit for these studies when they do progress on to a degree course. This means a Higher National Certificate (HNC) can give entry to year two of a degree course while a Higher National Diploma (HND) can give entry to year three of a degree course.
Over the past few years we have been working to increase access to these pathways with over 300 formally agreed routes mapping HNC/D qualifications into degree courses now in place. This has led to every one of our curriculum areas offering at least one articulation route for each HND course to the third year of a degree course.
Fife College agreed routes support articulation to degree study with 15 universities throughout the UK. Our close partnership working with Abertay University allows us to support students to study their degree, some with honours options, at our Dunfermline and Kirkcaldy campuses in subject areas such as Business, Accounting, Computing and Learning Difficulties/Disabilities.
Over the last year we have also introduced two new degree programmes, a top-up degree for those in employment to gain a BA Business and Enterprise with our partner Edinburgh Napier University and, for our students progressing from HND Social Sciences, an on-campus delivery model of the Open University BA (Hons) Social Sciences degree.
In recent years between 150 and 180 students have been studying their degree or honours degree year with us each academic session. Next session we forecast this increasing to over 200 students with the recent launch of a unique new Creative Enterprise degree. Developed in partnership with Queen Margaret University, Edinburgh, the new BA (Hons) Creative Enterprise will equip students with the practical skills and expertise they need to transform their creative passion and talent into a sustainable freelance career.
It's not just flexibility and options that make studying locally a better choice in these times – it is also much cheaper and more convenient than travelling or moving to university. There are also opportunities to apply for funding to help with course fees and other living costs.
For those students unable to relocate due to personal or family commitments, our Higher National and degree programmes provide local study options with smaller class sizes than university too.
There really has never been a better time to explore starting to study a degree qualification at a local college.
For more information about degree study options available at Fife College visit, www.fife.ac.uk/degrees.
Iain Hawker, Assistant Principal – Quality and Academic Partnerships, Fife College