A promise of joy may have been sensed by anyone giving or receiving an e-scooter last Christmas. But what "schemes" or rules govern their safety and their use? What happens if a rider collides with someone else and causes "grief an' pain", nowadays more likely characterised as personal injury?
While e-scooters are legally available to buy, it is currently against the law to ride a privately-owned e-scooter in any public place in the UK. This includes roads, pavements, parks, town centres and promenades. Strictly speaking, the only place a privately-owned e-scooter can legally be used is on private land and with the agreement of the landowner.
However, it is legal to ride an e-scooter as part of 30 trial schemes authorised by the UK government and organised by local councils in conjunction with approved rental companies. The schemes started back in July 2020 and will run until spring 2024. There are detailed technical standards for the scooters, riders must be over 16 and have at least a provisional driving licence. Unsurprisingly, so-called "tandem riding" is banned, although it is not an especially uncommon sight. Full compulsory motor insurance must also be arranged as part of the scheme. None of the trial areas are in Scotland, meaning that anyone using an e-scooter in public in Scotland is riding illegally and potentially subject to criminal prosecution.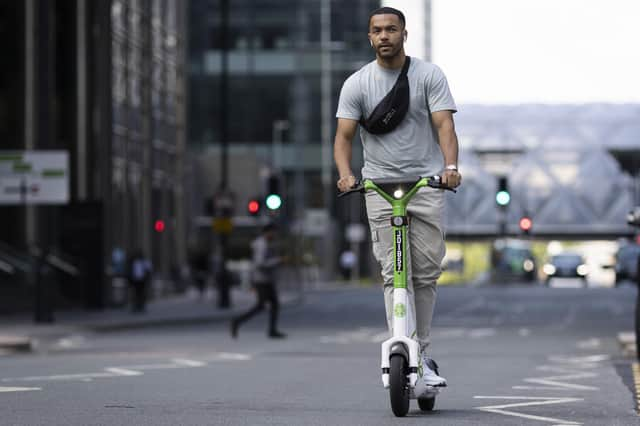 As with other machines powered by large batteries, there are fire risks associated with charging and with defective batteries. For example, David Linden, MP for Glasgow East, referred in the House of Commons on 12 January 2023 to "a consignment of over 150 e-scooters, e-bikes and hoverboards … recently stopped at the ports by Falkirk Council's trading standards", explaining that "a sample was sent for testing, and the battery of one of the scooters exploded during the test". The testing also identified "a range of other safety concerns" such that "the consignment was not permitted to be released for free circulation."
Both the UK Government and the Parliamentary Advisory Council on Transport Safety (PACTS) collated evidence on accidents involving e-scooters. The former records 17 fatalities reported to the police involving e-scooter riding (up to June 2022) and notes that the casualty rate per mile on e-scooter is around three times that for pedal cyclists. PACTS has used evidence of risk and harm from hired and private scooters to call for clear standards on design, performance and rider education/licencing to be put in place should the government decide to legalise the use of e-scooters in the UK.
Anyone injured by the negligent riding of a hired e-scooter should be able to claim against the policy provided as an integral part of the hire scheme. However, because riding a private e-scooter is illegal (other than on private land) it is not something that can be the subject of insurance cover, so a person injured by such riding will have fewer options in securing compensation. This is a serious issue because there are only around 30,000 e-scooters across all the hire areas whereas, according to PACTS, over a million private e-scooters have already been imported into the UK.
Given the issues outlined above, it is disappointing that plans to legislate for e-scooters - to create a new legal category of low speed, zero emission vehicles - look to have been postponed until the second half of 2023, at the earliest.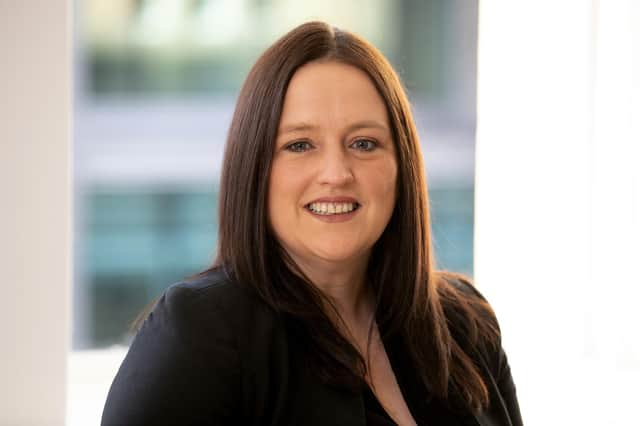 Speaking to the mouse in 1785, Burns concluded: "still, thou art blest, compar'd wi' me! The present only toucheth thee: but och! I backward cast my e'e, on prospects drear! An' forward tho' I canna see, I guess an' fear!".
We are still at the guessing stage on future regulation of e-scooters in the UK and Scotland. The fear is that further delay on regulation will see more accidents, more injuries and more uncertainty for those injured by e-scooters.
Kirsty Yuill is a Partner with Clyde & Co