We've got to teach young Scots that they have rights - Louise Macdonald
How do you defend your rights if you don't know you have them? This is often the case for children and young people. That's why it's so important for us to teach them that they have rights, support them to understand those rights, and help them to speak out when they aren't being upheld.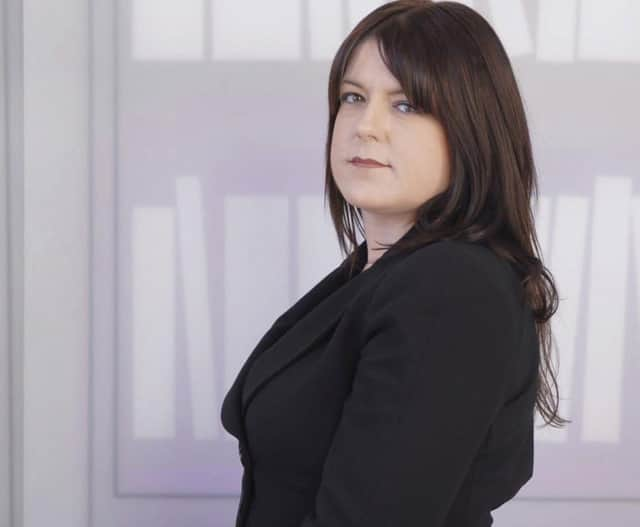 Louise Macdonald OBE, Chief Executive of Young Scot
At Young Scot, we work with amazing young people who have helped shape policies that affect them – working together with decision-makers to make Scotland the best place to grow up. Young people in Scotland are influencers, disruptors and changing our country. However, too often, they are unaware of the rights they hold.
We must empower children and young people by giving them the knowledge they need to understand their rights and recognise when they've been infringed. The Scottish Government has proposed landmark legislation that, if passed by the Scottish Parliament, will incorporate the United Nations Convention on the Rights of the Child (UNCRC) into Scots Law.
Scotland would be the first UK nation to directly incorporate the UNCRC into law. But none of that matters if children and young people aren't taught to recognise the rights they have.
It's so important that children and young people are seen as individual members of their community – with rights and responsibilities appropriate to their age. Things like their right to quality education, financial support, health services and protection from harm, to name a few.
At Young Scot, we've worked with Children in Scotland to launch new resources – 'ActivateYourRights' – supported by the Scottish Government. These help children and young people to understand and protect their rights in line with the proposed legislation.
We firmly believe that children and young people should be at the heart of these conversations, which is why over the last year, we've empowered them to take the lead on this project. They've worked with us to develop a range of resources to increase awareness and understanding of the UNCRC, as well as their rights.
Together, we've created the ActivateYourRights Facilitator Pack to prepare teachers, youth workers and other educators ahead of the historic legislation. There are also ActivateYourRights resources for young people to access directly in their own time online. These resources translate the UNCRC into everyday examples of rights being upheld, and educators can pick and choose activities to drop into lessons or workshops.
The UNCRC (Incorporation) (Scotland) Bill will revolutionise the way we listen to children and young people and take their rights into account. Therefore, it's vital that children and young people understand they are entitled to have those rights respected and protected.
We encourage educators, youth workers, children and young people to take time to explore the tools and information. It could be life-changing.
You can access the ActivateYourRights Facilitator Pack on youngscot.net. The articles, videos, podcasts, and quizzes for young people are in the ActivateYourRights section of the young.scot website.
Louise Macdonald OBE, Chief Executive of Young Scot
Want to join the conversation? Please or to comment on this article.