We'll keep you safe as you work on health and fitness – June Peebles
Edinburgh Leisure is adapting to 'a new normal' for customers and staff, says June Peebles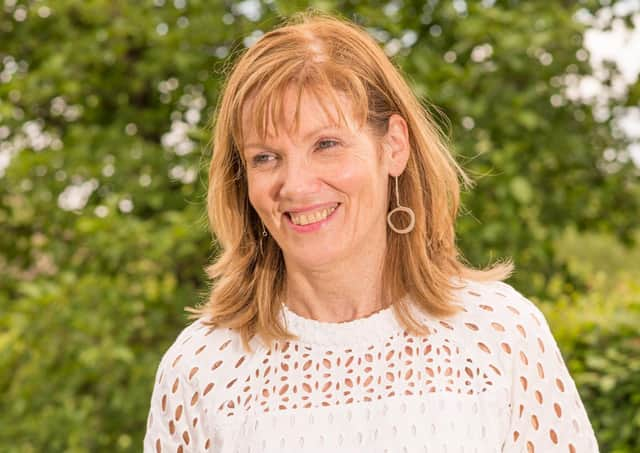 June Peebles, CEO of Edinburgh Leisure
It continues to be a strange time for all of us, and we're certainly not going to forget 2020 in a hurry. And when we closed all Edinburgh Leisure's venues in March, I don't think any of us expected such a lengthy closure and the far-reaching impact Covid-19 would have on our lives. I certainly didn't.
Who would have thought that the words, 'a new normal' would be common place; that we would be physically distancing; wearing face-coverings; and having to book for everything?
We've all had to adapt and do things differently and the same goes for how we do things at Edinburgh Leisure. We've been busy developing new procedures and ways of working to ensure our customers and staff feel comfortable and safe returning to their activities and our venues.
Edinburgh Leisure is taking steps to make sure gym users feel safe
Lockdown has been hard for so many people in so many different ways, and there's no doubt that many people's physical and mental health will have suffered.
However, it's been great to see so many of our customers returning. We reopened six of our venues – Leith Victoria Swim Centre; Drumbrae Leisure Centre; the Royal Commonwealth Pool; Ainslie Park Leisure Centre; Gracemount Leisure Centre; and Craiglockhart Tennis Centre on 14th September and Edinburgh's International Climbing Arena on 21st September and customer's response to all the changes, has been really positive.
Our customers have adapted really well to all that we have put in place, even the need to book into a gym or swim session. They have commented that they feel safe and comfortable with the reduced capacity and the cleaning arrangements that we have put in place. And, importantly they enjoy being back and being active with Edinburgh Leisure.
A lot has changed and will continue to change. I'm continually using the words fluid, challenging, uncertain to describe all that we are dealing with at the moment.
However some things do remain the same and that's Edinburgh Leisure's values - welcoming, caring passionate and proud. And the charity's purpose, why we're here – to support and enable the people of Edinburgh to be active and enjoy good health.
These are challenging times and like so many charities and businesses, Edinburgh Leisure faces financial uncertainty and discussions are ongoing with the City of Edinburgh Council and Scottish Government on support available.
Never before, has health and wellbeing been so important.
Phillip Mills, founder and executive director of Les Mills, writing exclusively in the latest issue of Health Club Management (HCM), cited a number of studies which highlight the importance of exercise in the fight against the pandemic. One of these, by scientist David C Nieman, suggests regular physical activity should be undertaken to reduce our risk of contracting Covid-19. He believes that it's as important as physical distancing, hand washing and the wearing of face coverings.
Aerobic exercise increases immunological fitness by increasing blood flow and mobilising white blood cells. Regular exercise also guards against obesity and reduces risk for hypertension, type 2 diabetes, and cardiovascular disease – three of the most important underlying conditions for Covid-19.
My message to the politicians and to you is that Edinburgh Leisure has a vital role to play in the city's recovery and its resilience. Our focus is, and will be, on building back better than ever.
We know our venues play such an important part in customers lives. They are as much places to connect with friends and family, as they are places to get active.
We've missed our customers as we know they have missed us. So if you have recently returned and are enjoying the experience please spread the word. And if you're one of those customers who is still feeling anxious about returning, please come and give us a chance. I am confident that all the measures that we have put in place will make you feel safe, whilst enjoying your activity. Haste ye back!
June Peebles, CEO of Edinburgh Leisure
Want to join the conversation? Please or to comment on this article.