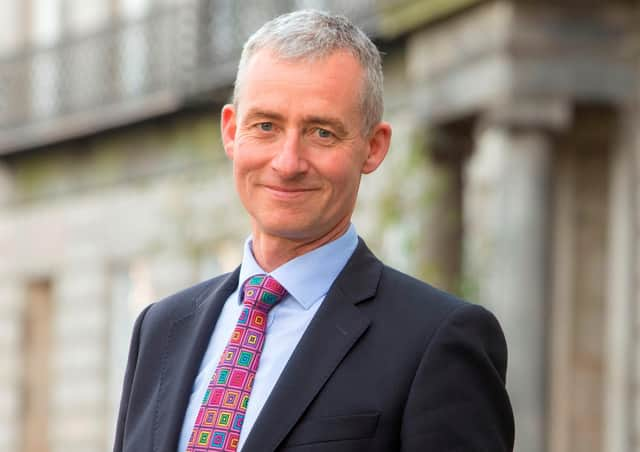 Have you ever tried to get a lawyer to guarantee that your case will be successful if you take it to court?
I've been a litigator for 30 years and have been asked for that guarantee many times. It is a brave lawyer who falls into the trap of saying 'yes'!
When it comes to legal disputes, my advice is always beware the lawyer who over-promises.
Even the surest of cases can take a twist. That's why you hear the smarter advocates answer such questions by saying your case may have "good prospects", or the like.
But lawyers will be less coy when it comes to the question "what will this cost?". Samuel Butler knew a thing or two when he wrote "in law, nothing is certain but the expense".
In commenting on the pressure on our court system during lockdown, headlines have rightly focused on the serious backlog in criminal cases and the impact that is having on justice being served.
There is now an important debate developing as to whether the time has come for it to be the norm for certain criminal cases to be conducted in virtual courts, i.e. with parties, witnesses, judges and lawyers all participating via their separate computer screens.
For civil justice the same debate needs to be sparked, and Scottish business ought to be a voice in that process.
Over recent months civil court users have encountered numerous frustrations and have had to exercise considerable patience in dealing with a system that has strained itself to function.
Those working in our courts are to be praised for their extraordinary efforts but even they will admit, I am sure, that lockdown has exposed a system that suffers from an unnecessary over-dependence on paper files and documents and working practices that make it hard to do simple things simply.
But there is still hope in the morning and we have seen some civil cases progressing in the virtual environment, our senior courts are still sitting and our commercial courts are active.
Now, it is not as if the idea of the virtual court is new or novel. Richard Susskind has long championed the need for this to happen and in his 2019 book Online Courts and the Future of Justice he argues that their time has come – that the courts need to be seen as a service and not a place.
Old habits die hard and the law harbours many traditions which can make progress seem glacial. But 2020 has seen a big chunk break off that glacier; for a moment our civil justice system looked like it ground to a halt. That should cause alarm.
Surely it is time to seize upon the opportunity that has now been presented and make changes that technology can provide so that we can streamline a system that is just too expensive.
Yes there will be challenges, yes we need to nurture that gift we have that is called the rule of law, yes we need to figure out how parties have their "day in court".
But the time is now, before the snow covers over the serious cracks in the system and we just keep on doing what we have always done.
Brent Haywood is a Partner and Solicitor Advocate, Lindsays