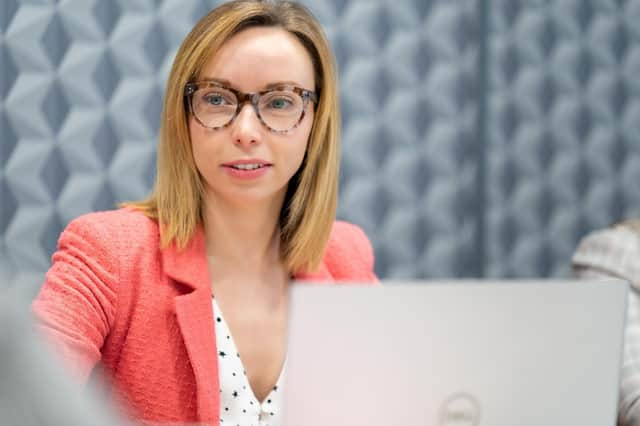 This left civil lawyers and their clients in limbo. With no timeframe as to when the country might return to some sense of normality, solicitors and advocates were united in a 'call to arms'. We used these columns to raise awareness of the issue in our article; Scottish Courts and Tribunal Service must come out of mothballs and into the modern world.
The call was answered in July when guidance was finally issued to allow civil court business to re-commence. Arrangements were made for court documents to be lodged electronically. Both preliminary and final hearings were re-started using video conferencing. This massive leap forward for courts operating during the global pandemic was welcomed by most within the profession.
In October, we conducted our first "virtual proof" for an injured cyclist who had come off his bicycle on a segregated cycle path in St Andrews. Guidance set out by the Personal Injury Court was easy to follow. A joint bundle of productions was agreed between parties in advance and copies distributed electronically to the court and witnesses. Preliminary business was dealt with on Monday before we proceeded to proof on Tuesday, meaning no wasted time. Proof proceeded as scheduled at 10am, which was almost unheard of pre-March 2020. Rather than asking witnesses to hang around, I simply texted them when it was their time to connect and enter the virtual court.
I've been a civil court litigator for 10 years and it's astonishing the number of hours I have spent waiting for a court hearing to start: waiting for a sheriff to be allocated; chasing down witnesses that weren't where I had left them; placating irate expert witnesses when you tell them the case is running late due to the sheriff having preliminary business; or even worse, having to tell your expert witness, patiently waiting, to come back again tomorrow! On so many occasions, I wanted to scream that it wasn't my fault, it's just the way the court system works. It rarely runs like clockwork. With virtual hearings in place, those wasted days could finally be a thing of the past.
In every Personal Injury case, there's at least one medical expert instructed. In complex injury cases, it's not unusual to have five or six. Medical experts were frequently summoned to wait around only to be called back the following day as the going in court was slow.
These medical expert witnesses are more often than not NHS clinicians. With virtual hearings now in place, we finally have the ability to limit busy consultants' time away from patients or theatre lists. With the introduction of virtual hearings, solicitors now must indicate how long each witness will take to give evidence and provide the necessary contact information so witnesses can attend virtually. This avoids unnecessary travel, which is great for carbon footprints, while consultants can now see patients in the morning and attend 'court' to provide evidence in a personal injury action in the afternoon.
Hand in hand with the move to virtual hearings is the electronic lodging of documents. While this had been standard practice for some firms prior to March 2020, there was still a requirement, come proof, to make paper copies of all productions available. Many solicitors will tell you this often led to page numbers or even whole productions going awry. The recent changes mean both parties must agree a joint bundle seven days in advance of proof. This is submitted electronically and made available to the witnesses. Gone are the days where your page three does not match the defenders or heaven forbid, the sheriff's!
Whilst many within the profession were critical of the courts in the early months of lockdown, the steps taken since have brought the court system forward years rather than months. This couldn't have been easy, but we very much welcome these changes. One thing's for sure, there can be no going back.
Jodi Gordon is a Partner, Road Traffic Accident Law (Scotland) LLP