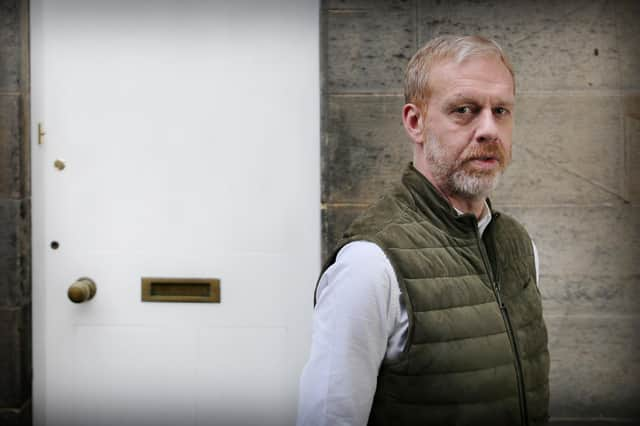 As a longtime adviser to Scotland's startup scene, it's important to me that the survey gets to the centre of things and we usually go out to a few startup founders while we are pulling the questions together. Following a year like no other, its seems that new ways of working, protecting your team, and facing up to the not insignificant impact on wellbeing, and mental and physical health are likely to be key findings of the survey this time around.
While 2020 was dominated by headlines on the Covid pandemic, the rise of the Black Lives Matter movement following the death of George Floyd in Minneapolis, Minnesota, brought the narrative around social justice to the fore more prominently than at any other time in my own memory.
As someone who did a lot of growing up in the neighbouring Midwest state of Michigan and with a best friend at school who was black, the killing of George Floyd made a lasting impression on me, one that has been aggravated since watching the ongoing criminal trial of former Minneapolis Police officer Derek Chauvin who has been charged in relation to Floyd's death.
I lived with my family in a comfortable university town in Michigan, only a short drive away from Detroit but a million miles away from the economic and societal problems of the Motor City. That's not to say I didn't see racism, because I did; in the playground, on the bus to and from school, playing with other kids on the weekend.
Scotland too might seem a million miles away from a crime scene in Minneapolis and what has followed in its wake, but I think the social justice debate ongoing Stateside presents an opportunity for people everywhere to reflect on their own belief systems when it comes to race - individuals and companies alike.
Whether as a remaining part of the UK or as an independent country, I want Scotland to be a welcoming place for people of every race - to live, to work, to succeed, and to do so without prejudice.
Environment, social and governance, or ESG to give it it's more commonly used acronym, criteria have moved up the boardroom agenda over the last year, and companies who ignore these standards, including around society, do so at their peril.
I took the opportunity to ask Jane Dennyson, North Berwick-based founder of ESG specialist consultancy firm Thrive, about the subject this week. According to Dennyson, companies are waking up to the very real risks and opportunities that social injustice and inequality bring to corporate performance, sparking long overdue focus in this area.
Nick Freer, Founding Director, Freer Consultancy