Property sector can build UK out of Covid crisis - Janette Speed
According to a recent survey, post-Brexit Britain is considered a prime real estate proposition by investors, developers and asset managers from across Europe, China and the US. Notably, it ranked the UK highest for future residential property investment.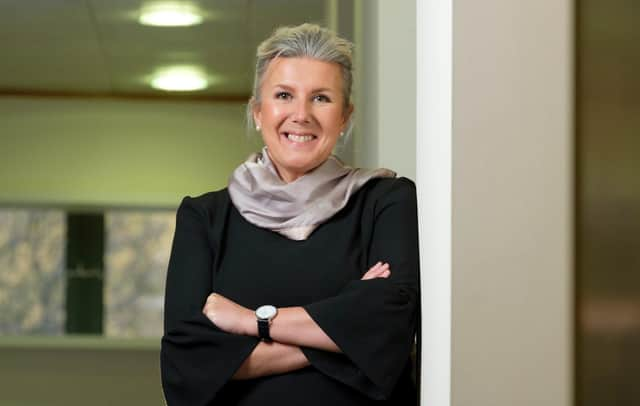 Janette Speed is head of real estate and head of office for Shoosmiths in Scotland
The UK property sector reportedly attracts in excess of £2.5bn in capital investment and the Scottish Government recently committed an additional £200 million to the Affordable Housing Supply Programme. As such, it is clear that current activity in the Scottish Build To Rent (BTR) sector is likely to continue to feature prominently as we build ourselves out of the Covid-19 crisis that continues to dominate life.
What this sector in Scotland is going to look like in 2021 and beyond remains an interesting and exciting proposition, given the impressive statistics on rent collection and occupancy rates in current BTR schemes during last year's lockdown.
Initiatives such as the Scottish Government backed Mid Market Rental model, currently being rolled out by PFP Capital Fund across the Central Belt of Scotland is a great example of successful innovative public/private financing, designed to stimulate the housing supply and to provide investors with guaranteed return on patient capital.
Other schemes currently underway (principally in Glasgow and Edinburgh) rely on land supply, values and scale. Consequently, whether Private Rented Sector/BTR can remain prominent and sustainable in Scotland, will depend on how the sector continues to differentiate itself in the housing market and on how consumer demand unfolds post pandemic.
As in every sector, the pandemic has super-accelerated trends and trajectories already in motion pre March 2020. Just like the seismic change undergone by the retail sector and leisure industry, there has also been an undeniable shift in thinking about the role of the home and how people wish to live and work. This applies equally to affordable and private housing provision and this is where industry stakeholders across the sector will remain focused.
In doing so, we can ensure that as we evolve building programmes to reshape cities of the future, the focus is on delivering housing that is fit for new societal priorities. This will see greater emphasis on builds that support health and wellbeing, supported by living space that has a positive influence on improved mental and physical health. That surely lends itself to the BTR model and the advantages of living in professionally managed, safe community based housing.
BTR has an important role in shaping and delivering places where people want to live. That is, green spaces with connectivity and joined-up infrastructure that effectively supports inter-generational living within and outwith the city. Property professionals are already engaged in innovative and creative thinking on planning, investment, development and construction. They are doing terrific work in their own space but the real test for the (BTR) model will be how they can once again collaborate, invest collectively and ensure this model works on a new level.
Consider the bold urban scheme planned for Portcullis House in Glasgow city centre where the BTR model will deliver circa 750 units. This project will support the revitalisation of street level areas, with creative co-working space, retail and café society, all affording residents representative of a broad demographic, access to transport and key amenities. On another scale at Bertha Park in Perth, Springfield has recently delivered 75 units within a village system and where community, health and wellbeing considerations informed the build.
We are also undoubtedly going to need affordable inner city space targeted at the senior living market as well as young professionals, students and key sector workers all looking for high quality living in attractive space and near to work and leisure facilities. Without suggesting an unthinking knee jerk response to inner city challenges and office and retail, BTR does look like a potential solution.
How the sector flexes and the various stakeholders operate in the new post Brexit/Covid world, combined with the creative thinking and innovation that public/private sector partnership can bring to the regeneration and future proofing of our cities, will dictate how quickly and effectively that demand can be satisfied.
Funding as ever will remain key but this could be a positive outcome and once we emerge from the latest lockdown it might just be the tonic for the year ahead.
Janette Speed is head of real estate and head of office for Shoosmiths in Scotland
Want to join the conversation? Please or to comment on this article.