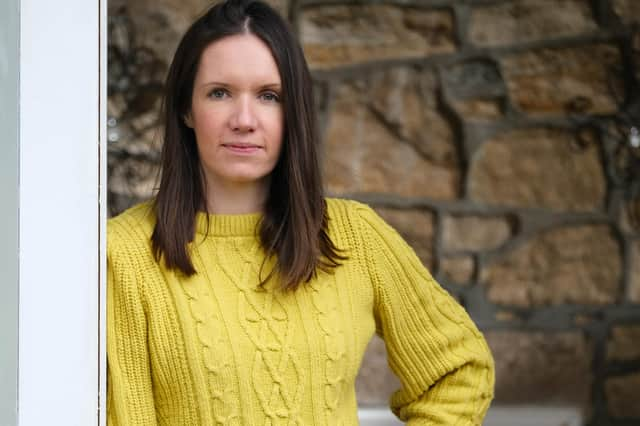 Laura Calder has found Parent Club to be a useful resource
I'm a mum of three children – aged nine, six and four – and a self-employed physiotherapist from Pathhead, where I run Pilates Plus Physio. My husband is a deputy headteacher. My family and I were spending some time up north for the October school holidays and on our return to Edinburgh I lost both my taste and smell.
I recognised immediately that these symptoms meant I needed to get a test – this came back positive the next day. My daughter was already self-isolating due to a case in her class at school but started to feel unwell a couple of days later and then my husband felt unwell not long after that.
Although I had friends who had to self-isolate, there was no-one I knew who had tested positive within a family setting, so I didn't really know what to expect over the coming weeks.
After the first positive test it was a scramble to sort out mine and my husband's jobs. As I work out of home, I immediately had to rearrange all my client meetings and spent time on Test and Protect to identify whether any clients I had met with recently also had to self-isolate.
Thankfully, my business partner and I had made some contingency plans should one of us fall ill but because we had previously had to make admin staff redundant, there was a huge amount of work to reschedule between the two of us. We're still to assess what the full financial impact will be on the business, but there's no doubt there will be a lot of catch-up over the coming months to make up for lost appointments.
To further complicate matters all three of my children had to stay at home and home-learning was arranged with the school. Any attempts to do this in the first few days was difficult while I focused on stabilising the business. It was quickly made clear that although the children were familiar with home learning from early in the year it was trickier to get into a good pattern and I was very aware of them missing a full two weeks of learning in school.
As a small business owner, I underestimated the length of time it would take for my kids to become unwell too and the knock-on effect this would have on the time we would be in isolation.
After our experience, I'm being very careful about what we do – I now know that getting a notification for even one child to isolate would be very disruptive and I really want to get through to Christmas without having to go through that again.
I would urge all parents to think about the impact catching coronavirus would have on their family and do their best to minimise the spread. We have found Parent Club a really useful resource with helpful tips and advice for making sticking to the guidance easier and fun. Visit parentclub.scot/coronavirus
Laura Calder for Parent Club