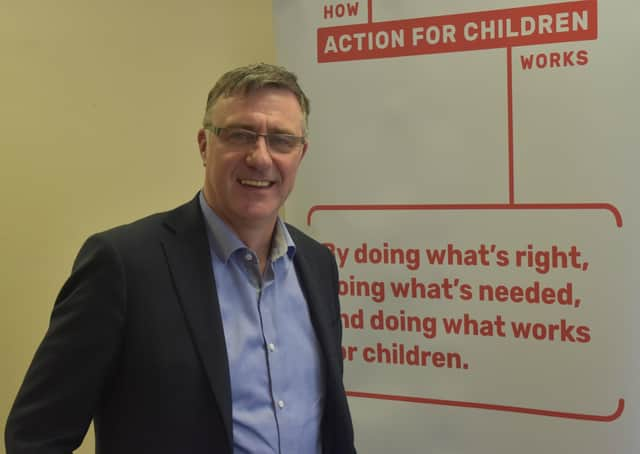 Paul Carberry
In February of this year, we commissioned a study to look at four of those services: Aberdeen Priority Families, Intensive Support Service in the Highlands, Serious Organised Crime Early Intervention service in Glasgow and Upper Nithsdale Families Project.
Aberdeen Priority Families supports families who are affected by multiple problems. It was developed through Community Planning Aberdeen, the Community Planning Partnership and is led by Aberdeen City Council and has been operational since January 2017. It provides families with support for up to 12 months, with staff working with them to build confidence, take responsibility, manage difficulties, and achieve long-term change. The report focussed on three key elements to its success: a consistent keyworker; a whole family approach; and the time allowed for working with families at their pace. That forming of relationships is so crucial. As one parent said: "I was very sceptical and wasn't very trusting to other people about my problems, but Action for Children made it easy to speak to them and trust them. When they say they do something they make sure they do."
Since 2004, Intensive Support Service (ISS) has worked with young people aged 11-18 at risk of placement breakdown or being accommodated to try to help them remain at home or in their placement. At its core is a whole-family approach to manage risk, stabilise placements and build positive relationships. The intensive work with the young person and family results in a clear understanding of the dynamics of the family and a rich knowledge of the young person, key to the project's success. As the report states, had our service not been available, there would have been further placement breakdowns or young people being placed in care or in secure accommodation or continued offending for 50-80 per cent of the young people we work with.
Our Serious Organised Crime Early Intervention Service in Glasgow uses "peer mentors" to support young people on the cusp of organised crime. In 2018 funding from the National Lottery Community Fund and Glasgow City Council allowed us to expand the project and add a family support element.
This has enabled us to work with siblings, parents, guardians, grandparents, aunts and uncles and others who influence behaviour. Parents who participated in the study were clear about what would have happened had our service not been in place: "I think they would have been in a home or jail as things were really bad and Ali was getting involved in gang fighting and things would have been totally different in a bad way."
The final service the study looked at was Upper Nithsdale Family Project. Based in a former mining community, staff provide parenting advice, a safe space for families to play and the chance to learn new skills. It also provides practical help with debt counselling and housing difficulties while offering support for sexual abuse, domestic violence, and anti-social behaviour.
Not only does the service provide access to information and support on various issues, it has helped change attitudes on parenting, managing difficult behaviours while building trust and confidence in parents. Furthermore, by creating a hub within the community, it has given local people a voice in deciding what supports were needed.
This study shows a recurring theme of the importance of a relationship-based and people-centred focus. Having what one member of staff described as "ordinary magic" is treating families as unique, drawing up support that meets their individual needs and being there for them in good times and bad, without judging while really listening and having a mutual partnership relationship.
We are incredibly proud of our Family Support Services and their work with some of the most vulnerable families across Scotland.
That important work has succeeded in families together and empowering communities as the projects have become firmly embedded in the villages, towns, and cities they work so hard to support.
Paul Carberry is the Action for Children Director for Scotland.
Action for Children Scotland works directly with more than 20,000 children, young people, parents, and carers each year. With 87 services in Scotland, we are in communities where you live and work. We help transform the lives of thousands of children and young people each year and we have been doing so for more than 60 years. For more information, visit www.actionforchildren.org.uk or follow us on Twitter @actn4childrScot.