But as she climbed into the back of a taxi after a day in court, it's unlikely Bryson knew she was about to become a fluorescent pink symbol of the growing disconnect between Nicola Sturgeon and a clear majority of Scottish voters. As the row grew about Bryson's transfer to Cornton Vale, Ms Sturgeon very quickly clarified she did not think biological males convicted of rape should be sent to jails for women, but that such a horrendous anomaly arose so quickly after the Scottish Parliament approved the Gender Recognition Reform Bill to make self-identification easier is as vivid an illustration as possible that dismissing concerns about women's rights as a cover for bigotry was as inaccurate as it was insulting.
Maybe the First Minister only had one or two individuals in mind when she told The News Agents podcast that they "cloak themselves in women's rights to make it acceptable, but just as they're transphobic you'll also find that they're deeply misogynist, often homophobic, possibly some of them racist as well", but the clear implication is it applies to the 60 per cent of Scots with significant concerns about the legislation. It is a very strange way to go about leading a mass movement with the single aim of ending the United Kingdom and maybe she'll backtrack, just as she did earlier this year about her "I detest the Tories and everything they stand for" remark to the BBC's Laura Kuenssberg. But the ferocity of her attacks on opponents, the lack of reasonable balance at the outset of much recent Scottish Government policy-making, and subsequent resistance to compromise do indeed suggest, as The Scotsman claimed on Saturday, that she is losing the plot.
Perhaps it's impatience and frustration that the new Jerusalem – not that William Blake's poem will be one of her favourites – cannot be "builded" here among Scotland's dark satanic housing estates, but it is not just GRR but a slew of policies which are removed from the interests of the majority. She has set her face against North Sea oil and gas, despite thousands of jobs and the efficient transition to net zero depending on it, and now her government is on a path to smash the whisky industry because of the absolutism of the health lobby. It threatens not just distillers, but every other supplier in the whisky production chain from tourist attractions, sports and cultural organisations, shops, advertising agencies and publishers. Meanwhile, doing anything meaningful to tackle the scourge of unadvertised and unmarketed illegal drugs seems to be beyond her administration, with the highest level of fatalities in Europe continuing to rise at the end of the year, according to the latest quarterly report from Public Health Scotland.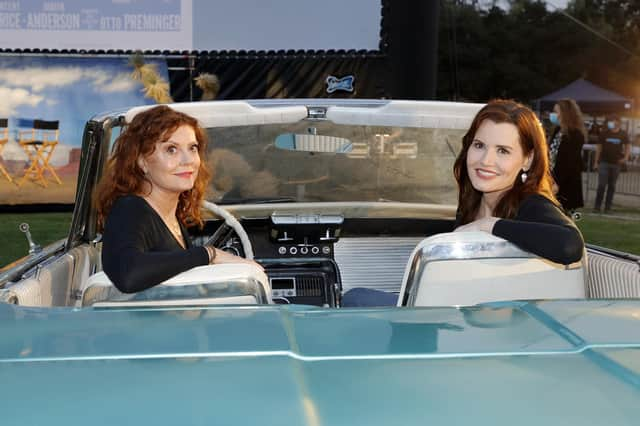 As if the proposed assault on the whisky industry isn't enough, the Scottish Government has your other national drink in its sights – not just Irn Bru but anything in a plastic, glass or aluminium container which in August this year will come with a compulsory 20p deposit. A seemingly laudable effort to encourage recycling, the cost of implementing the Deposit Return Scheme could finish off hundreds of small businesses already under extreme pressure, send the price of basic commodities soaring for thousands of people struggling with rising costs, and destroy overnight perfectly functional kerb-side glass collections, the only recycling service from which councils make any money. No one except the anti-growth Green party thinks will it work, yet it will cost at least £2.5bn over 23 years, when every other government function is crying out for cash.
The SNP-Green coalition deal is also responsible for the insane demand that all homes for sale or new rent must have an energy performance certificate at C standard from 2025, which if implemented will saddle owners with costs running well into five figures, require the ripping out of historic features and, in all probability, collapse the market for older properties when there is no sign the acute housing shortage will improve any time soon. Worse, the plan is for category C to be compulsory within ten years, whether the house is to be marketed or not.
Like the Hate Crime Bill, which few except SNP policymakers thought was necessary, the common denominator in all of these initiatives is not practicality or demand, but sending signals about Scotland's progressiveness, or rather Ms Sturgeon's, perpetuating a myth that, because the SNP has been weighing votes at recent elections, the country is fully behind whatever she thinks is good for us, whether we know it or not. Maybe a significant number of SNP voters do go along with every madcap virtue-signalling wheeze she and the Greens concoct, but election after election, poll after poll, shows it only takes a handful of waverers to make sure the goal of independence will never be reached.
Maybe sacrificing the ultimate goal is also the ultimate virtue signal, but that's not what holds the increasingly fragile SNP coalition together. At the weekend, former SNP business minister Fergus Ewing, one of the GRR rebels, wrote extensively about the unworkability of the recycling scheme, and now SNP rebellion is a thing, others may follow. Maybe Ms Sturgeon is on some sort of Thelma and Louise road trip in which she intends to drive the whole country off a cliff because she can see no other way out, so hell-bent on her own messianic, purist journey that she's going to take the rest of us with her if she doesn't get her way. Conservatives have Sir Graham Brady, but who in the SNP can tap Ms Sturgeon's shoulder?