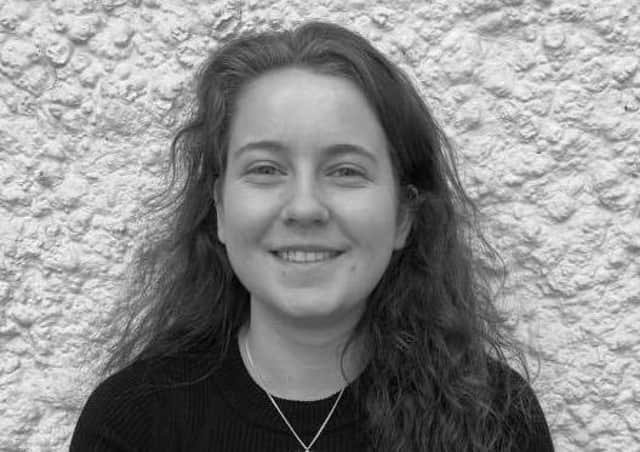 Amber Murray, Social Enterprise Scotland Intern.
There has never been a time when the services social enterprises deliver are needed more. 75 per cent of our sector support people with mental health challenges; two-thirds support those with physical or learning disabilities and 52 per cent help alleviate social isolation. The Scottish Government has recognised that local groups are well placed to respond to the challenges of Covid-19. Yet a growing number of organisations are experiencing severe and potentially fatal cash-flow challenges.
A new report, launched by Social Enterprise Scotland, on the impact of Covid-19 on the social enterprise sector highlights the challenges going forward.
Furloughing is a key focus – approximately one-fifth of all workers in the sector were quite quickly furloughed. In contrast, a third of private sector employees are expected to be furloughed, according to The Resolution Foundation think tank. Inevitably, more third-sector organisations will consider furloughing if their emergency grant applications are unsuccessful.
In the short term, funded organisations have been least affected as funders have been flexible. Equally, public sector contracts have allowed some enterprises to tide over the last few months.
Of all organisations, those in a rural setting seem to have been able to pivot their activity most quickly. The report speculates that this is because rural communities have fewer specialist organisations, such as food banks, to help those in need. Furthermore, travel restrictions have led to a greater need for more local responses, and staff are often based locally.
Smaller businesses also appear to be retaining more staff; 12 per cent of staff in businesses with a turnover of under 100k have been furloughed, whilst the figure is 40 per cent for staff in enterprises with a turnover of over £5m. However, this doesn't mean that small businesses are necessarily faring better than larger ones. The report notes that smaller enterprises may need to hold on to staff to manage interim arrangements, or, given their size, a grant might be enough to get operations going. Furthermore, many of Scotland's largest social enterprises exist in the housing sector, which, although less precarious financially, have seen a large drop in new developments. This may skew the data.
Sectors which have difficulty 'pivoting' to digital or other means of provision, such as the arts, education, and tourism, have been hit hard. Many have seen as their income immediately drop due to Covid-19. Grants can be difficult to access due to high competition, particularly in the arts.
Chris Martin, Social Enterprise Scotland CEO, said it was "an extremely concerning time" for the social economy, with the sector "certainly struggling" while trying to both make use of available support while also continuing to meet social objectives.
But he praised social entrepreneurs' resilience and adaptability, adding: "I believe social enterprises will play a key role in supporting the recovery period with social innovation and a passion to support the most vulnerable in our communities and I can see a glimmer of hope on the horizon."
Currently, funding from the Third Sector Resilience Fund is being utilised by organisations to 'keep the lights on'. However organisations can only access the resilience funds if they have less than three months of reserves. 63 per cent of social enterprises have less than £50,000 in reserves, and 27 per cent of those have no reserves or are in debt.
However, as the crisis deepens reserves will inevitably run dry and more organisations will need to access funds. The question going forward will be how to maintain businesses for the duration of the crisis and reimagine for the future.
One important point that the report flags up is clarity and cohesiveness of a response to the Covid-19 crisis. A more joined-up approach between different support schemes and clearer guidance on what support is most applicable for each company are key concerns. A coherent and joined-up approach will be crucial in enabling a stable recovery for Scotland's social enterprises. The work that charities and SEs do will be an important part of withstanding the current crisis, and building a new, fairer and more just economy post-Covid.
The Third Sector Resilience Fund (TSRF) is, initially, a £20m emergency cash flow fund for charities, community groups, social enterprises and voluntary organisations working in Scotland. In the first month of the TSRF, Firstport received more than 1,800 applications for grants, one third of them in the health and social care sector. As of 24 April 2020, 607 organisations have been supported through the TSRF and over 8,590 full-time equivalent jobs have been saved.
Amber Murray, Social Enterprise Scotland Intern.