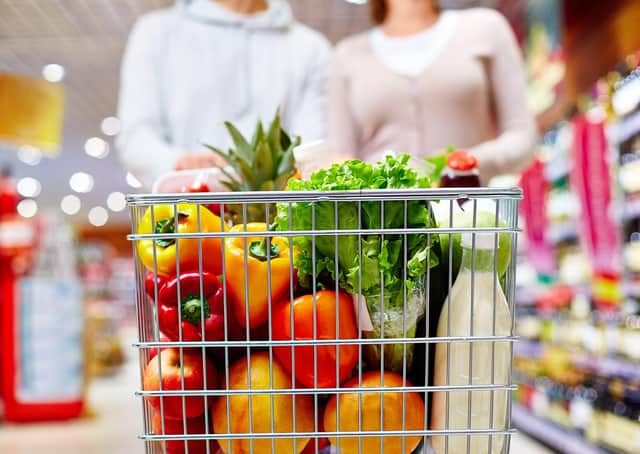 Food waste. We increasingly hear it mentioned in conversations about climate change and the need for us all to do our bit to reduce it, but how?
It all comes down to behaviour change. We have to change the way we shop, manage, and cook our food, but again, how?
We Scots love our food. Whether it's that 15-minute midweek meal or the traditional Sunday roast food has always been – and increasingly is in these times – a big part of our culture and family life, not to mention a source of sustenance, nutrition and even ritual.
But how many of us actually take a moment to properly plan how we do something that is so important to us?
Research shows that 1.8 million Scots shop without a list, that means 1.8 million people are buying food aimlessly. The result – a sobering 60 million meals worth of good food is thrown out every month in Scotland. That's a lot of food.
Many people aren't aware that food waste is one of the biggest ways that Scottish households contribute to climate change.
When we waste food, we also waste the resources that went into growing, transporting, packaging and cooking it.
And, if wasted food ends up in landfill, it emits methane, a potent greenhouse gas that is many times more damaging than carbon dioxide.
As a chef, I know the wider impact food waste has on the industry, it means profit loss. And as a dad of five, wasting food is a drain on our family's resources as well.
It's time we took food waste seriously.
It's a fact – wasting less food means saving more money; the average Scottish household could save £437 a year by reducing their food waste.
That's a fair deal in exchange for saving good food from the bin. And it's an easy deal too; it just takes a little time to plan the weekly meals and shop
Love Food Hate Waste Scotland has been leading the fight against wasted food for years, and now supermarkets have got on board to help tackle the issue of food waste too.
During lockdown, Love Food Hate Waste Scotland carried out research that identified changes in how we are shopping for food - with two-thirds of us now embracing the weekly "big shop".
The same research also revealed that Scots the length and breadth of the country are feeling more stressed about shopping. Being prepared can tackle this.
As a result, Love Food Hate Waste Scotland and Lidl have developed "Great Taste, No Waste", an initiative that provides Scots with ready-made weekly shopping lists, meal plans and recipes that show a family of four can shop well and eat well within a weekly budget of £40.
Who would have thought the humble shopping list – the thing your granny never left the house without – could be such a powerful weapon in the fight against climate change?
When it comes to food waste, it's time to tear up the rulebook and write lists instead.
Gary Maclean is a Scottish chef, author and the first National Chef of Scotland.