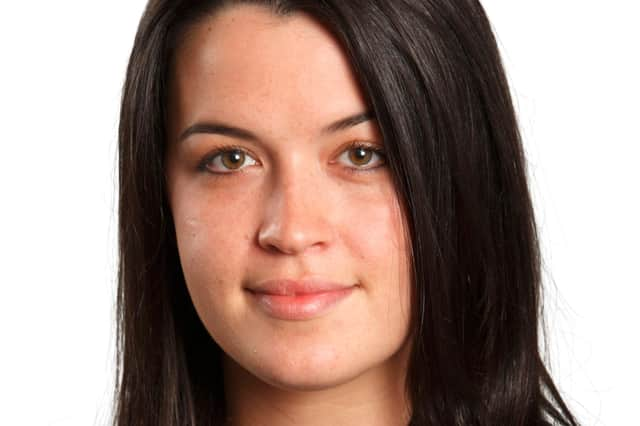 Sarah McCormick a Senior Associate at Dentons
As the Scottish Government implements a five-tier framework of restrictions in Scotland (which provides for the closure of 'non-essential' retail at the highest tier, 4), now is an appropriate time to consider the protections available for commercial tenants in Scotland.
The starting point is that neither the UK nor the Scottish Government has legislated to remove or reduce a tenant';s obligation to pay rent under its lease. Whilst many commercial premises have now reopened, there are still lots of tenants in Scotland (principally in the leisure and hospitality sector) who are obliged to pay rent on premises from which they are not legally entitled to trade. However, certain protections have been put in place.
The first key protection in place is that corporate tenants are (until at least 31 December 2020 and subject to very limited exceptions) protected from the possibility of winding-up proceedings, instigated by their landlords.
Gareth Hale is a Partner at Dentons
This is currently providing breathing space for tenants to seek to renegotiate lease terms and any associated financing. The UK Government's Code of Practice for Commercial Property Relationships (endorsed by the Scottish Government in an open letter) provides a framework for such discussions. There has been plenty of pragmatism on both sides to date but, as the pandemic endures, pressure on both landlords and tenants is building.
The second key protection is in relation to irritancy (lease termination). The effect of emergency legislation in Scotland is that rent must go unpaid for at least 14 weeks before a landlord can elect to terminate a lease. This period is normally 14 days. This protection will remain in place until at least 31 March 2021.
However, this measure falls short of the full-blown moratorium on lease termination in place in England and Wales (known there as forfeiture), until at least 31 December 2020.
Many landlords in Scotland served 'pre-irritancy warning notices'; earlier in the year, meaning their tenants will have to decide whether to clear arrears (if they can) before the 14-week period ends, or face losing premises.
In England and Wales, emergency legislation has further curbed landlord enforcement rights.
Commercial Rent Arrears Recovery (CRAR), a statutory procedure by which a landlord can take and sell a tenant's goods, is currently only available in relation to arrears which were outstanding prior to the pandemic.
In Scotland, whilst during lockdown it was practically impossible for landlords to exercise enforcement rights, the full suite of debt recovery remedies is now available. This has resulted in some UK-wide occupiers taking a different approach with landlords in Scotland compared with England and Wales.
The remedies available to landlords in Scotland include arresting funds in a tenant's bank account or in the hands of other third party creditors of the tenant. They also include serving a Charge for Payment – a formal demand that all sums are paid within 14 days, failing which court officers can carry out an 'attachment' by seizing goods or cash in the tenant's premises and, in the case of goods, sell them in satisfaction of arrears.
This hitherto unfashionable remedy of attachment has suddenly become popular again amongst landlords keen to bring pressure to bear on tenants who are open and trading but not meeting their lease obligations.
In England and Wales, the focus is now on 31 December 2020, the date on which existing protections, including the crucial moratorium on winding-up, are due to be withdrawn. This date will also be very significant in Scotland. However, in the meantime, tenants in Scotland who do not pay their rent are much more likely to be subject to immediate enforcement action.
Depending on your perspective, the current position in Scotland either strikes a fairer balance between landlords and tenants or is unfair on tenants, compared to the position in England and Wales. Regardless of perspective, it is important that those involved in real estate across the UK are aware of these important differences.
Gareth Hale is a Partner and Sarah McCormick a Senior Associate at Dentons.