In 2019, the Scotch Whisky Association slightly relaxed the guidance on what casks can be used to mature whisky. This meant distillers can mature Scotch whisky in a wider variety of casks, including Tequila and Mezcal as well as Calvados, Shochu and some fruit spirits.
Sadly for fans of Glen Moray's limited edition, ex-cider cask finishing is still not allowed. We're now seeing the fruits of this labour, with a range of unusual cask finishes coming to the market and they're worth trying for a different dram this spring. For something accessible, Kilchoman on Islay have a delicious Mezcal-finished whisky. But for those looking to splash the cash Glenfiddich have revealed the latest addition to their Grand Series – Grand Yozakura – a 29-year-old whisky finished in rare ex-Awamori casks from Japan. Priced at £1,500 a bottle, it won't be for everyone, but their Glenfiddich Orchard Experiment is about £45, and is a fruity, juicy dram that's finished in Somerset Pomona casks.
Tomatin's Cù Bòcan have also been experimenting with casks and say they're the only ones to have finished a single malt Scotch whisky in Colombian Andean Oak casks. Andean oak, as its name suggests, comes from the Andes Mountains, and imparts aromatic and floral notes to the whisky. This isn't the first time Cù Bòcan have experimented with a new cask type, being the first to use Japanese Shochu casks for maturation for a previous Creation release in 2019.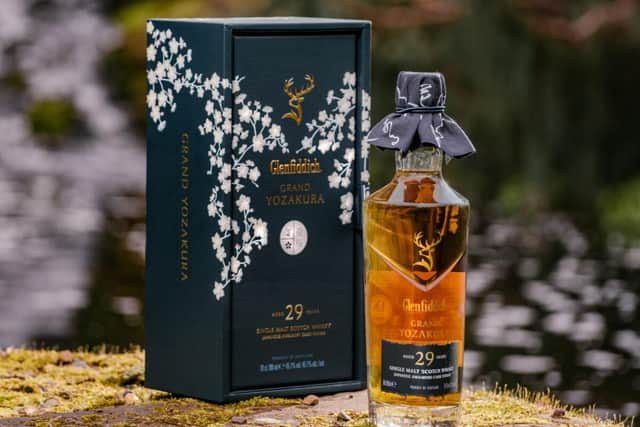 For traditionalists, head to GlenAllachie, whose master blender Billy Walker is known for his exceptional casks selections. They've recently introduced three new single malts to The GlenAllachie Virgin Oak Series, which include eight-year-old Scottish Virgin Oak Finish (£65.99), the seven-year-old Hungarian Virgin Oak Finish (£62.99) and the ten-year-old Spanish Virgin Oak Finish (£69.99). 'Virgin oak' refers to wood that has not previously been used to age any other wine or spirit; thus, the influence it has on the whisky is that of the oak alone.