Don't let Edinburgh festival snobs ruin the fun for folk who like Blackpool – Steve Cardownie
People with guaranteed incomes may not like Edinburgh festivals' more popular shows but lots of jobs depend on them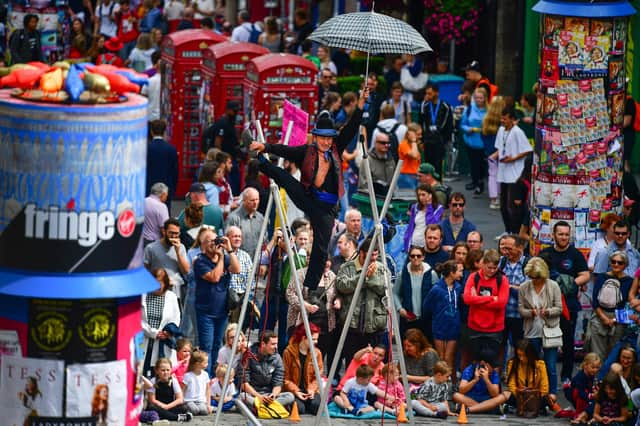 Edinburgh Festival Fringe entertainers perform on the Royal Mile last year (Picture: Jeff J Mitchell/Getty Images)
The news that Edinburgh's summer festivals have been cancelled this year has prompted the usual suspects to stick their heads above the parapets and call for drastic reform of their programmes before they return to the city.
The perpetual, usually well-heeled, moaners are at it again, criticising events and shows which attract thousands upon thousands of Edinburgh citizens and visitors alike because it is not their particular cup of tea.
Making spurious comparisons between Edinburgh and places like Blackpool do more to betray their snobbish attitudes than their feigned concern for the well-being of the city.
This city belongs to all who live in it and if that includes people who like to visit and enjoy fairground attractions then so what – live with it!
Unfortunately we will now see just how much the city's festivals and events bring to the local economy and the number of jobs they create.
However I suspect that some of the detractors will still believe that it is a price worth paying, as they will be largely unaffected – with guaranteed incomes from other quarters.
Want to join the conversation? Please or to comment on this article.