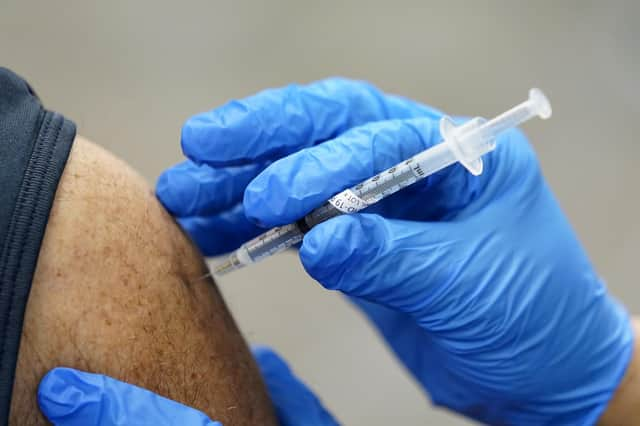 The pandemic is at another crucial phase. We are seeing hospital and intensive care admissions rising, with potentially worse to come. That's on top of all the usual winter illnesses and cold weather-related admissions.
For all those seen in general practice and at hospital, we must do everything to limit transmission and to protect those at most risk. That includes health and social care staff if we are to prevent services from being overwhelmed.
Doctors and nurses are weary – that's plain on the faces of many of my hospital colleagues. Last year was a long year and I think everyone is expecting more of the same to come. When I talk to my colleagues in general practice and those who work with care home and community care staff they report the same.
Vaccination is the only realistic way out of this pandemic and a return to some semblance of normal life. Health and social care workers stand full square behind the delivery of an effective and rapid mass vaccination programme as soon as possible.
In this new lockdown, while much of the population must now stay at home and not mix with others, frontline health and social care staff will continue to be at risk, day in, day out doing their jobs. They, those they care for, and their families deserve the best evidenced protection, and they deserve it as soon as possible.
That is why the announcement, just before New Year, without warning, of the delay in administering the second dose of the Pfizer vaccine came as a blow to health and care workers who had received their first dose and had consented to their second within the promised three to four weeks.
There is genuine concern that, in the very short-term, vaccination appointments or even the vaccine itself may be wasted due to the massive task of rearranging appointments at impossibly short notice.
Many have told me me they feel "let down". I will admit my own interest in this as I received dose one of the Pfizer vaccine on Christmas eve. I knew it was coming but the text telling me my second appointment was cancelled but "we'll be in touch" would leave anyone feeling uncertain, if not anxious.
When we are told to protect the NHS, we must remember the NHS is its staff. The ability to treat those with Covid-19 and indeed every other non-Covid illness depends on the healthcare workforce.
The only way they can do that effectively right now is if they too are protected. That is why we have asked that appointments for second doses should be honoured, in line with World Health Organisation advice and the evidence that the vast majority of countries have accepted and implemented. But there must also be a clear focus on getting those who have not had a first dose vaccinated as quickly as possible.
Dr Lewis Morrison is chair of BMA Scotland
A message from the Editor:
Thank you for reading this article. We're more reliant on your support than ever as the shift in consumer habits brought about by coronavirus impacts our advertisers.
If you haven't already, please consider supporting our trusted, fact-checked journalism by taking out a digital subscription.