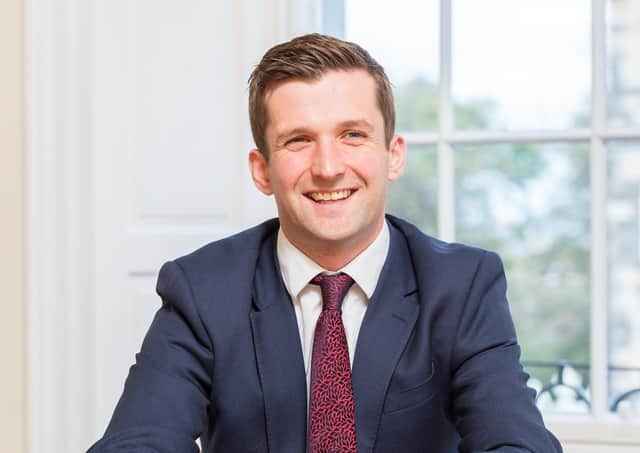 Covid-19 and the country-wide lockdown has forced us to adopt an alternative way of working over the last few months. But what will stay as we move into the 'new normal'?
On a personal level, I hope the "new normal", when it arrives, is not too dissimilar to the old normal, but many working environments will never be the same again. Reduced office spaces and masses of flexible working requests are likely.
Is it the end of the office canteen? Could a four-day working week become the norm? As technology continues to progress and adapt at a rapid pace what other permanent changes to the old normal are here to stay?
What are the potential benefits of virtual meetings in the employment law sphere, my specialist area? There are definitely meetings where the personal touch of a face-to-face discussion is required. However, in my view virtual meetings are here to stay. There is no doubt they save time (and money), and we could not have functioned without them over the last few months.
If anything, they are likely to widen the gap between the efficient corporate structures and the more personal approach of a smaller company. I personally hope they do not become the norm, but they will definitely have their advantages, even in a free-moving society.
But what about internal company meetings? Clearly, virtual meetings are useful for connecting team members, but what other uses might they have?
I see no reason why virtual meetings cannot be used for disciplinary or capability hearings. It is so far untested, but I feel a virtual meeting will satisfy the requirements of ACAS Code of Practice without the qualification that "it is the best we can do at the moment".
Such meetings are far more discreet. They would avoid having suspended employees returning to the office stirring up gossip, or employees having to be called to particular offices or meeting rooms in plain sight of colleagues.
With regard to ill health capability hearings, is it fair to drag potentially vulnerable employees into the office when the employer has proved they have the facility to conduct such meetings remotely? For employees suffering from work-related stress, a journey into the office can be particularly daunting. Virtual meetings have to be better than meeting at a Costa on the High Street as some employers have offered up as a neutral venue in the past.
Of course there will be risks of employees covertly recording meetings, but that risk is prominent even now in face-to-face meetings. If the employer is carrying out a fair procedure, there is no harm in having the meeting recorded. These concerns from the employer can also be partially allayed by the case last year of Phoenix House v Stockman, provided the employer is clear with the employee prior to the meeting that covertly recording a meeting could amount to gross misconduct.
I am not saying all conduct and capability meetings should be conducted virtually, but employers will have to consider it as an option even if life does return to some sort of pre-2020 normality. A failure to do so could render a process unfair and, if the employee suffers a disability, leave the employer vulnerable to claims for disability discrimination.
Andrew Wallace is an associate, Balfour+Manson