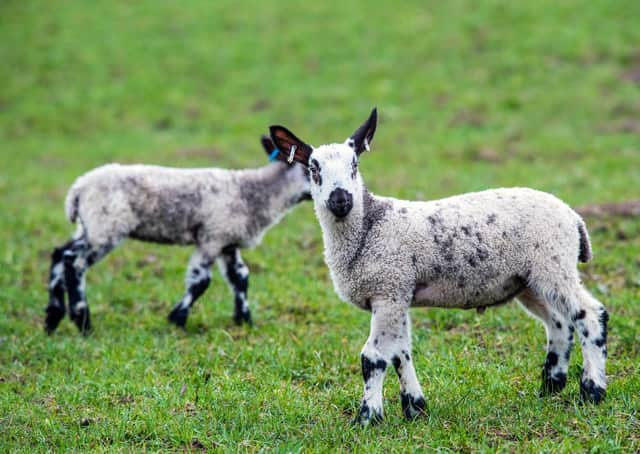 It's official – people in Scotland are committed to supporting local suppliers and adopting more conscious consumption habits as we come out of lockdown.
As chief executive of Quality Meat Scotland, the red meat industry body that gives voice to of the Scottish beef, lamb and pork supply chain, this is hugely welcome news. The results of a recent survey by QMS and Censuswide give reason for this optimism.
The research was conducted on adults over 18 living in Scotland and found that over three quarters (79 per cent) of respondents agree that it is important to continue to support local suppliers as restrictions ease, with nearly two thirds (60 per cent) intending to buy more from local suppliers as the nation emerges from lockdown.
Buying from local suppliers and taking a keener interest in the source of where food is coming from was already a wider industry trend pre-lockdown, but the figures highlight that this has accelerated over the past few months.
Recent sales figures further confirm the case, with new data compiled by Kantar Worldpanel over the 12-week period ending 12 July revealing that sales of lamb have enjoyed a recent surge in the UK, up almost 20 per cent on the same period of 2019 to reach £139.6m. Butchers have also enjoyed a rise in sales over the same period – it really is good news for the industry despite the challenging circumstances.
In Scotland, sales of lamb chops and steaks have also risen to reflect consumers trying out new dishes at home. These are not just existing customers, the Kantar data showed that the category has welcomed a host of new shoppers eager to add variety in their meat to home cooking recipes.
Support for local retailers, producers and suppliers has a host of obvious economic benefits, boosting local and national economies and encouraging people to learn more about local agricultural processes.
A recent report from Mintel highlighted that transparency about where food comes from is likely to become even more important. When people are choosing to eat red meat, they are choosing high quality produce that displays integrity when it comes to sustainability and welfare.
This is evident from our own survey, which highlighted that 62 per cent of people in Scotland agreed they have become more conscious of the traceability of their food. You won't get much more transparent than by having a conversation with a local butcher who takes huge pride in their produce.
Consumers are also becoming more proactive about what they have on their plates, with health consciousness set to rise. In light of this, our nutritionists and home economists have developed a set of recipes using Scotch Beef, Scotch Lamb and Specially Selected Pork that will provide people with balanced mealtime options while delivering an essential source of Vitamin B12, which helps to reduce tiredness and fatigue and contribute to a person's overall wellbeing.
Initiatives like Love Lamb Week (1-7 September) are set to spread the message even further about ways we can all support local supply chains in the months ahead, including of course restaurants and the on-trade which have been hit hardest by restrictions.
With the switch up of shopping habits likely to stick and continue to disrupt the food and drink industry for the foreseeable future, we're concentrating on meeting these new demands with a £1.2m nationwide push alongside AHDB in England and HCC in Wales. The 'Make It' campaign promotes the UK red meat industry's unbeatable credentials, arming people with the knowledge that when they do cook with red meat, they are supporting not only British farms, but the wider supply chain – from auctioneers and processors to butchers and retailers.
Despite all these promising statistics, it would be amiss of me to not recognise that the sheep farming industry could be facing a huge challenge in the coming months due to Brexit. In spite of this challenge, the wonderful, positive stories coming from within the industry continue. From a six-year-old handler already winning prizes for her lamb handling skills to the high level of diversification and innovation from businesses such as Wool Cool, it is these people at the heart of the industry that we need to support.
For more information and recipes using Scotch Lamb, Scotch Beef and Specially Selected Pork, visit www.scotchkitchen.com or The Scotch Kitchen on Facebook, Instagram and Twitter.
Alan Clarke, Chief Executive of Quality Meat Scotland (QMS)