Last year a meeting was held in Austin, Texas of the American Board of Medical Specialties (ABMS). It was noted how people move from one place to another for various reasons – war, persecution, seeking better opportunities, unemployment etc. This migration of people can result in consequences for both the place they left behind and their new place of residence. These consequences can be economic, social and demographic. Against the background of falling populations, these migrants, if productive, should be welcome.
What are the greatest challenges facing global growth in Asia? Are there factors in addition to climate change that we need to consider? With its focus on pan-Asian markets the Asia Scotland Institute feels that any growth depends on marshalling resources, the most important of which are people and confronting the demographic trends in key countries.
Russia's invasion of Ukraine and its alliance with China dominate current affairs media coverage. The human and economic costs in Moscow and Kyiv will certainly continue to mount before the conflict ends and the impact on Europe wide energy and global food supplies have generated additional crises. However, there is another element that requires attention which is the concern we should all have about population projections.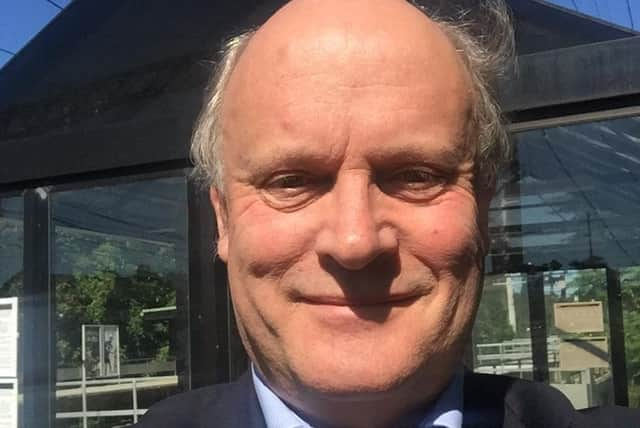 China's population is shrinking and the impact post Covid with high fatality figures almost certainly makes it appear that projected economic growth may not be achieved and the expectation of achieving continued GDP figures to challenge the US will fail. The view of Dr Paul Clifford will be shared when he speaks in Edinburgh in mid-February about his book The China Paradox as the guest of the Asia Scotland Institute and the Business School of Edinburgh University. Quite simply there will also not be enough people of working age to support the growing numbers of retirees.
Russia, already suffering the consequences of its military action, is also not renewing its numbers. Since 2016, Russia's death rate has exceeded its birth rate which has been called a demographic crisis by analysts. The nation has an ageing population, with the median age of the country being 40.3 years. In fact, Russia has one of the lowest fertility rates in the world.
Japan has the second highest percentage of those over the age of 65 at 29%, after Monaco. In Japan the population is shrinking so dramatically that there is a growing realization of the need for action. Reuters reported that its Prime Minister, Fumio Kishida, speaking in their parliament, pledged to take urgent steps to tackle the country's declining birth rate, saying it was "now or never" for one of the world's oldest societies. Japan has in recent years been trying to encourage its people to have more children with promises of cash bonuses and better benefits, but it remains one of the most expensive places in the world to raise a child, according to surveys.
Births plunged to a new record low last year, according to official estimates, dropping below 800,000 for the first time - a watershed moment that came eight years earlier than the government had expected. "Our nation is on the cusp of whether it can maintain its societal functions," Kishida said in a policy speech at the opening of this year's parliamentary session.
These sorts of statistics represent enormously important factors on countries' growth prospects and should be considered when assessing threats and opportunities. China and Russia are both unlikely to achieve any of the more aggressive goals envisaged by geo-political experts, which call for a reconsideration of policies by the West when planning to meet probable future threats, both military and economic. We can expect to hear more on these themes when Dr Gerard Lyons launches the Adam Smith series of economic briefings this month.
This could be the future time bomb.
Roddy Gow, Chairman, The Asia Scotland Institute