Boris Johnson should stop just saying no to indyref and build a positive case for the union - Scotsman comment
If there is one thing that seems certain it is that Boris Johnson is going to get asked about a Scottish independence referendum again - and again and again in the run up to the Holyrood elections in May.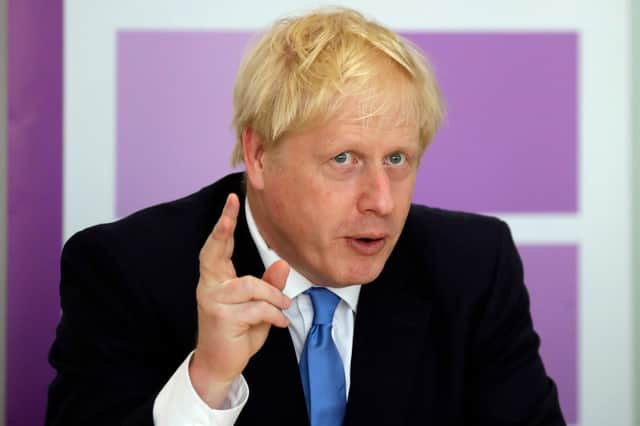 Boris Johnson is set to be asked the indyref question repeatedly
Scotland goes to the polls in just four months and while Nicola Sturgeon has explicitly said she is 'not planning' an independence referendum in the middle of a pandemic, no one will expect this election campaign to be dominated by any other issue.
Yesterday, the Prime Minister was again pressed on the question.
Asked what the difference was between a referendum on EU membership being granted and one on Scottish independence being requested, he said: "The difference is we had a referendum in 1975 and we then had another one in 2016.
"That seems to be about the right sort of gap."
So, no second independence referendum until 2055 is the implication? That is unlikely to be a position which will hold for long but it did at least seem to be some sort of development on the "once in a generation" line which has been trotted out constantly.
And that is what the Conservative government needs. Simply saying no is merely aiding their opponents' cause.
It is a solid grievance and a gift for the SNP.
Mr Johnson and all the unionist parties need a positive message to take to Scotland where the SNP are soaring and, as former prime minister Tony Blair said yesterday, "virtually uncontested".
In short, they need to make a new, positive case for the union.
It may be a debate they did not want but it is certainly one they are going to have to have.
If any complacency still exists in Downing Street around an independence referendum, then a glance at the polls should wipe that out.
The SNP, in government since 2007, and open to challenge on a range of issues, not least failures in education, should be staring at defeat in May.
Instead one issue dominates, and the First Minister's approval ratings soar.
That one issue will decide this election.
Mr Johnson et al need to start talking about it and fast.
Want to join the conversation? Please or to comment on this article.