Large emergency response to incident in central Edinburgh
A large emergency reponse was under way today to an incident in central Edinburgh.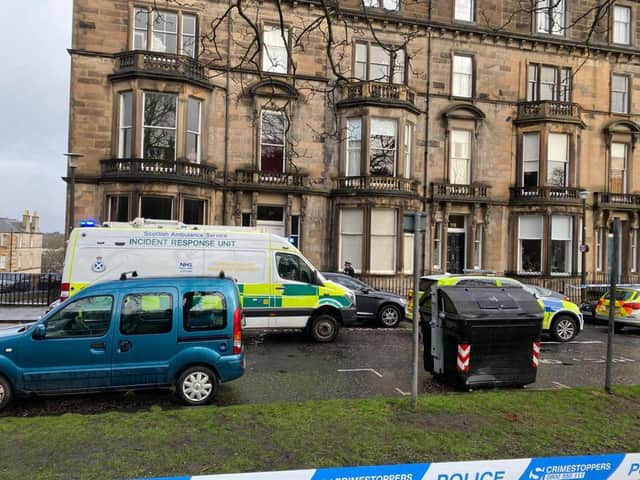 There was a large emergency response to the incident
Emergency services including police and a special ambulance incident support unit were called to an address in Learmonth Terrace, just off Queensferry Road, just before 10am,.
A resident from Learmonth Terrace said: "I was walking my dog at 7.15am and there was nothing on the street then.
"But later my wife looked out the window and saw a paramedic performing CPR on a man, they left in an ambulance with a four-car escort.
"Since then there have been lots of police going in and out."
"My wife said it looked like someone had fallen from a window at the top of the building."
A staff member on a Travelodge on Learmonth Terrace said: "I heard loads of sirens this morning but didn't think anything of it."
Police Scotland said: "We can confirm that we have attended Learmonth Terrace at 9.50am after a man was found injured. He has been taken to hospital and enquires are ongoing."
Want to join the conversation? Please or to comment on this article.