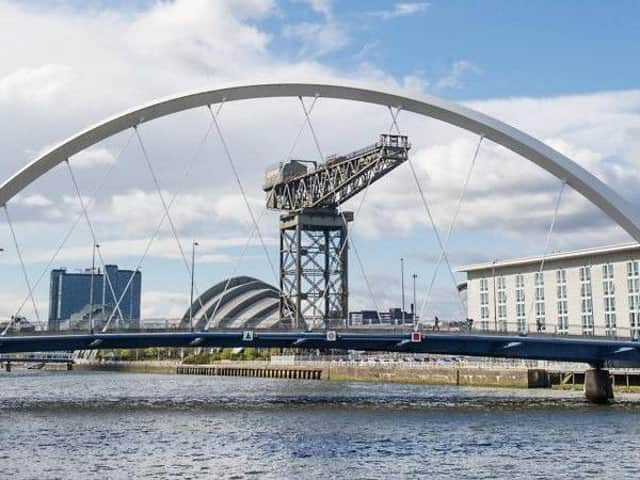 Picture: TSPL
Over 30,000 people from more than 200 countries will attend the conference which takes place at the Scottish Exhibition and Conference Centre (SEC) and the Glasgow Science Centre from 1st to the 12th of November.
The conference will focus around five key themes of adaptation and resilience, nature, energy transitions, clean transport and finance.
The event will be split over two zones with the blue zone hosting the UN negotiations, panel discussions and cultural events and the green zone, managed by the UK Government, which will be open to the public and feature panel discussions, side events, exhibits, and cultural events.
Glasgow City Council is also recruiting for volunteers with applications currently open and selection taking place in March.
Volunteers will interact with delegates in and around Glasgow city centre, along the main walking routes to the SEC, at transport and accommodation hubs and also at key locations in Edinburgh.
Members of the public and organisations can get involved in the summit by exhibiting, performing or hosting an event within the two week programme.
There are a number of opportunities available to individuals, organisations and businesses to get involved at COP26 in both the blue and green zones.
Organisers are currently taking expressions of interest from people and organisations looking to take part with the deadline set for March 5.
People from across the UK are also being encouraged to share their positive climate actions by sharing what they are doing using #TogetherForOurPlanet on all social media platforms and joining others through the Count Us In campaign.
British-based businesses can also share how they are reducing carbon emissions on social media through the hashtag #RacetoZero.
Race To Zero is a global initiative, backed by science-based targets, to commit businesses, cities, regions, investors and universities to achieve net zero emissions by 2050 at the very latest.
Since 1995, government representatives from around the world have gathered annually for the UN Climate Change Conference.
The Conference of the Parties event, which it is hoped will agree an international deal on reducing carbon emissions, was due to take place last November at the city's SEC but was postponed for a year because of the coronavirus outbreak.