Climate action: lessons must be learned from Covid crisis, report warns
The Scottish Government must collaborate more effectively with regional and local authorities in order to meet the country's ambitious climate change targets, a new report has found.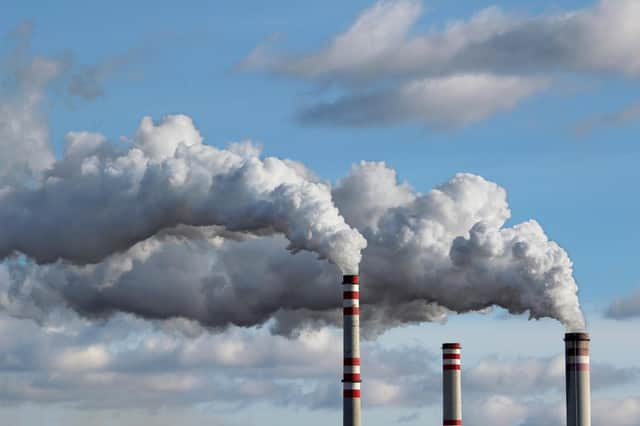 University of Edinburgh academics are warning that Scotland could fail to meet its climate change goals if national and regional governments do not work together more effectively and lessons are not learned from the UK's handling of the coronavirus crisis
Academics say lessons on tackling the climate crisis can be learned from the UK's response to the coronavirus pandemic, highlighting the need to think nationally and act locally on reducing greenhouse gas emissions.
The study, by researchers at the University of Edinburgh, has assessed Scotland's progress so far in cutting emissions over the past decade and what still needs to be done.
It also analysed the successes and failures of measures brought in across the UK to stop the spread of Covid-19.
It found distribution of PPE and Test, Track and Trace failed because of a disconnect between national and regional activities.
The researchers fear similar tactics towards emissions reduction targets could hamper progress – particularly in cities where the biggest cuts could be made.
"We have the prospect of a win-win solution simply by improving the way we govern ourselves," said Professor David Sugden, of the University of Edinburgh's School of GeoSciences.
"Cities in particular, with their high density of population, offer opportunities to make effective reductions in emissions without inconveniencing people."
The team says action to tackle Covid would have been more effective if organised and financed through regional authorities such as local councils and health boards from the outset.
They conclude that Scotland should adopt a more devolved approach to achieve environmental goals – reaching net-zero emissions by 2045 and a 75 per cent reduction from 1990s levels by 2030.
The Scottish Government should give regional authorities clear responsibilities and required resources to meet these national targets and avoid repeating mistakes made during the handling of the pandemic, the report states.
It found problems identified 10 years ago still exist today, hampering action to tackle emissions.
Policies on transport, housing and infrastructure planning remain beset with conflicting responsibilities and powers at national, regional and local level, making it difficult for any single authority to plan an integrated response.
The report states: "Ambitious national policies have not systematically built on and invested in the resources, experience and skills of the regions.
"Next steps for economic recovery need to ensure that local and regional governments are empowered to implement their plans for net zero emissions, refined to fit their particular circumstances.
"City regions are where most people live and thus where any changes in people's behaviour make the biggest difference. It is the city regions that are best able to support significant changes to how people work, socialise, travel and interact locally and with the wider population."
Professor Jan Webb, from the university's School of Social and Political Science, added: "We need city regions to be mandated to work cooperatively with the Scottish Government on clean heating and transport – the two areas where change is slowest."
The new study also compared current attitudes to climate change with views held in 2011.
The findings suggest people – particularly the younger generation – have generally become less sceptical and more concerned with pressing for urgent action.
A message from the Editor:
Thank you for reading this article. We're more reliant on your support than ever as the shift in consumer habits brought about by coronavirus impacts our advertisers.
If you haven't already, please consider supporting our trusted, fact-checked journalism by taking out a digital subscription. Visit https://www.scotsman.com/subscriptions now to sign up.