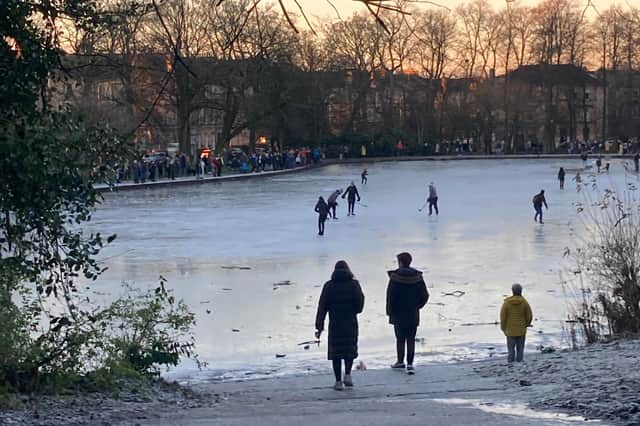 Many people had been gathering at the Queens Park Pond at the weekend since it froze over, with a number of ice skaters and hockey fans enjoying the opportunity to get out.
However, as the ice begins to thaw it has become more dangerous, and police now confirmed that they will be on the scene to urge people away from the ice.
A Police Scotland spokesperson said: "Officers in Glasgow were made aware of a 12-year-old boy who had fallen into water at Queen's Park pond on Tuesday, 5 January.
"He did not require medical treatment. Members of the public were asked to come off the pond as a result.
"Officers have had a visible presence in the park today to remind the public of the dangers that can be posed by walking on ice and frozen ponds."