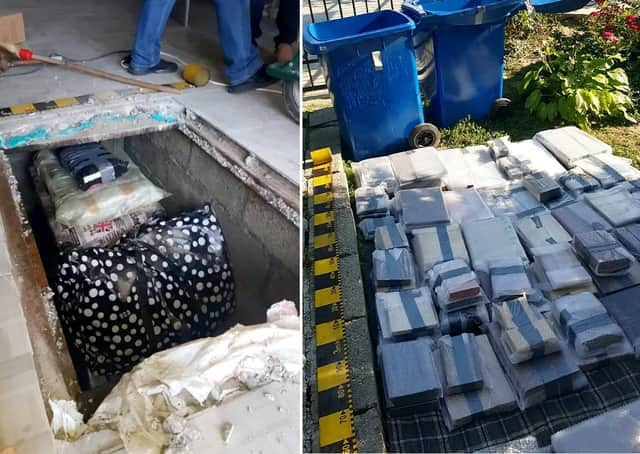 Police have recovered about 200 culturally significant books including works by Galileo and Sir Isaac Newton, from a rural location in Romania.
Works from the 17th century by Italian astronomer Galileo, Sir Isaac Newton and the 18th-century Spanish painter Francisco Goya were taken in a warehouse burglary in Feltham, west London, while waiting to be sent to Las Vegas for a specialist book auction.
Some of the multi-million pound collection have been deemed to be of international importance and are considered irreplaceable, police said.
The haul was taken in what police described as a "highly sophisticated burglary" in January 2017 when the books were being stored at the postal transit warehouse. In scenes that mimicked the 2001 heist action film starring Brad Pitt and George Clooney, the thieves broke in by cutting holes in the roof, then abseiling down and avoiding the many sensors that would have set off the alarms. The books were found by the suspects and loaded into 16 large bags, with the thieves leaving the same way they entered, Scotland Yard said.
It took an international manhunt made up of the Met Police, the Romanian National Police and the Italian Carabinieri, along with Europol and Eurojust, more than three years to track the books down to a rural location in Romania. They were found stashed under floorboards.
Police carried out a series of raids that led them to the find on Wednesday. The Met investigation identified the suspects involved were part of a Romanian Mafia group – the Clamparu – behind a string of high-value warehouse burglaries across the UK.
This particular Romanian Organised Crime Group (OCG) flies members into the UK to commit specific crimes and then back out of the country shortly afterwards.
Detective Inspector Andy Durham said: "This recovery is a perfect end to this operation and is a demonstration of successful joint working between the Met and our European law enforcement partners."
Thirteen suspects were charged in the UK with conspiring to commit burglaries between December 2016 and April last year, and to receive criminal property.