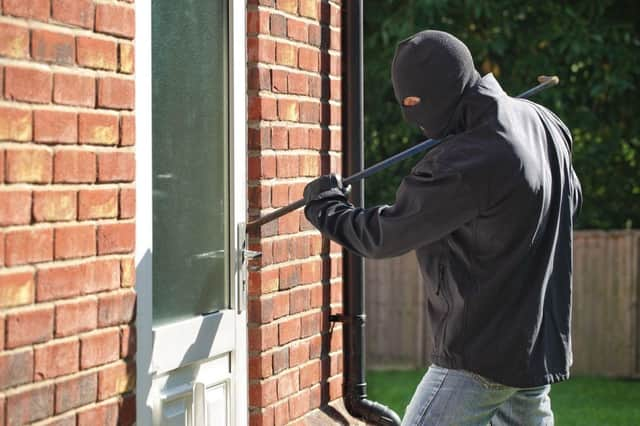 Scotland Crime: Here are the 10 areas of Scotland where you're least likely to have your house broken into
Recent research has shown that houses in certain parts of Scotland are more likely to be targeted by thieves.
The number of housebreaking offences in Scotland is currently falling – dropping from 9,706 to 8,489 in the last couple of years.
But those figures haven't dropped uniformly across the country, with some areas seeing far more break ins than others.
The good news is that, according to research from comparison site www.confused.com, you are less likely to have your house raided by thieves in Scotland than in England – a total of seven Scottish areas are in the top 10 safest, with the lowest number of housebreakings per thousand residents.
The only English areas to make the list are South Devon and Dartmoor, East and Mid Devon, and North Devon.
North of the border, the most housebreakings are in Dundee where there were 2.09 housebreakings per 1,000 people, although incidences of the crime have been slightly decreasing at an average of 0.04 per cent each year.
This is 2.95 per cent more thefts than in Edinburgh (2.03 per 1,000), but still a hefty 19.61 per cent below the UK's national average of 2.9.
Here are the 10 areas of Scotland where your home is safest.