The heartbroken family of a seven-year-old girl who died in a freak accident have set up a gofundme page to give the young child "the send off she deserves."
Freya Skene was with her mother in the River Braan, near Ossian's Cave, Dunkeld, when she started to struggle in the current.
After being "pulled down several waterfalls", the pair, from Dundee, were taken to hospital where Freya died and her mother, Brooke Reid, was treated for her injuries.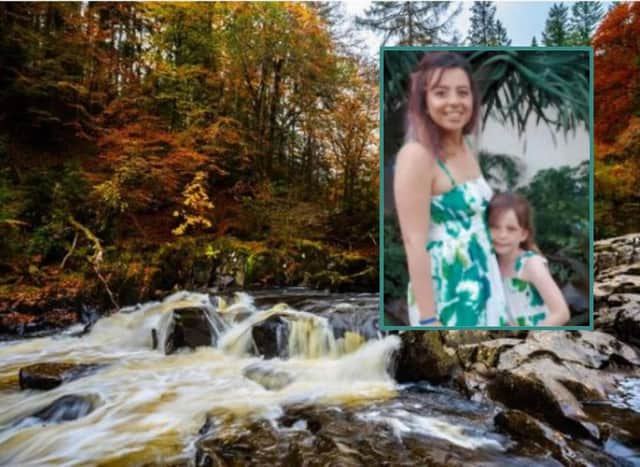 In a bid to give the little girl a "send off that she deserves", family members have set up a fundraiser to arrange for a horse and carriage to carry Freya at her funeral.
In a post on the gofundme page, family member Sean McKiddie says: "We are raising money to give Miss Freya Ava Skene the best send off that she deserves.
"As we all know, Freya was a bright, glittery, princess who loved everything fabulous.
"We want to make sure she gets a beautiful princess horse and carriage that she deserves.
"Freya wouldn't want everyone turning up in black at her funeral; she would want everyone covered in glitter, bright colours, fairy wings and crowns. We want to make this possible for her.
"Any donations would greatly appreciated so we could buy all these magical things for her and her guests.
"Give princess pops the send off she deserves."
Freya's family have since released a moving tribute following the death of the young girl.
In a statement published today Ms Reid said: "We had to say goodbye to our best friend, our life, our world, our everything. Freya and I were in a freak accident that had us pulled down multiple waterfalls.
"I was lucky to survive but sadly our poor baby girl passed away. Freya was a cheeky little devil who we loved so much. She was our little guardian angel.
"Our family are so grateful for all of the support we have received. However, we now ask that we are given time to grieve for Freya in peace."
Ms Reid has since taken to Facebook to thank people for the support following the tragic death of her daughter.
In a post she said: "I have received all your beautiful messages and I love seeing all the amazing photos and videos of my special little girl.
"I will get around to replying but right now I'm taken time out from social media for myself.
"Please understand. I'm so grateful we all are and I know Freya will be too.
"Honestly from the bottom of my heart thank you so much."
Detective Chief Inspector Ray Birnie of Dundee CID said: "Our sincere condolences are with Freya's family, community and all those affected by this absolutely tragic accident.
"I would like to recognise the efforts of the emergency responders who attended the scene and also the medical staff who later battled to save Freya.
"I would also like to thank the witnesses who came forward to us with information.
"We continue to provide support to Freya's family. I would like to stress that the family have requested that their privacy is respected at this incredibly difficult time."
To donate to Freya's gofundme page click here.