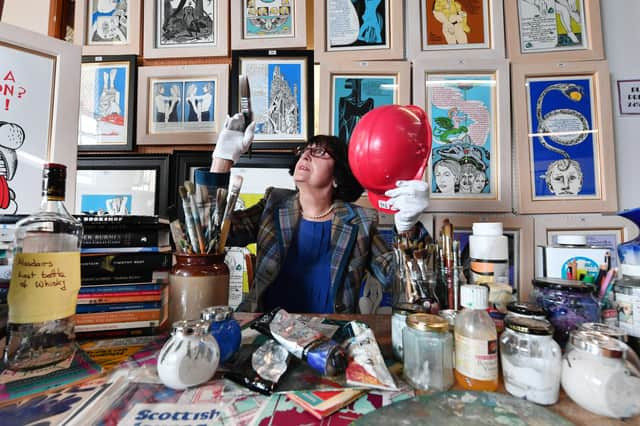 Born in 1934 in Glasgow, he graduated from Glasgow School of Art in 1957. Gray was a prolific writer of novels, short stories, plays, poems and literary criticism.
He was an accomplished artist who has painted remarkable murals and is also the designer and illustrator of his own books.
Gray produced the ceiling mural, for the auditorium of the Oran Mor in Glasgow, one of the largest works of art in Scotland.
His friend Anita Manning said: "Alasdair Gray had been a friend for almost 50 years. The items that we will be selling in this sale are objects and artworks that were familiar to me. Preparing this sale has been a moving experience but a beautiful way to say goodbye."
Gray died in December last year.