Restrictions on shops, visiting family and going to the pub are now slowly beginning to ease across the UK, as the country gradually returns to normality.
Will air bridges be introduced?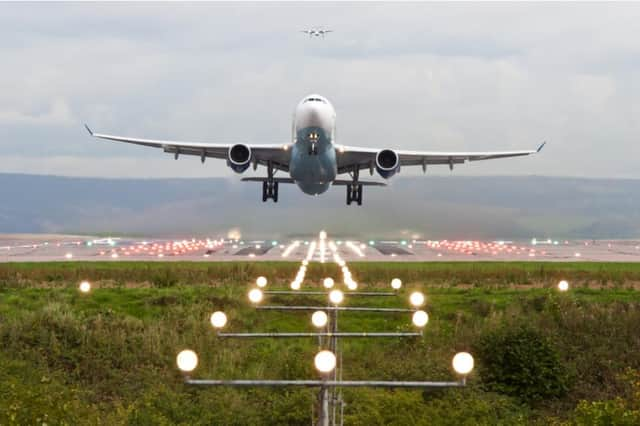 The UK government's plan to introduce 'air bridges' with various countries is to be abandonded and replaced instead with a list of destinations that are considered safe to travel to.
A total of 75 countries will be included on the list, which is due to be announced in the coming days, will allow Brits to travel without having to quarantine on either end of their journey.
The traffic light indicators will be decided depending on the number of coronavirus cases in various countries, helping to identify which destinations are safe and which aren't.
Here's what the traffic light grading system means:
- Green - countries are safer than the UK
- Amber - countries are less safe than those graded as green
- Red - passengers returning from these countries will need to self-isolate for 14 days
The quarantine restrictions will not apply to people who return from any countries that have been graded as either green or amber, although it is still unconfirmed whether UK travellers will be forced into self-isolation at the start of their holiday.
Which countries will be included?
The UK government is yet to confirm the full list of countries that Brits can travel to safely, but 75 destinations are expected to be included, and restrictions could be lifted as soon as 6 July.
The green and amber grading is expected to cover every European nation, along with a selection of other countries.
Greece, Germany, Croatia, Austria, Barbados, New Zealand and Thailand are all expected to be on the green list, while Spain, France, Italy, Belgium, Australia, Turkey and the Netherlands, among others, will be classed as amber.
The United States, Portugal, Sweden and South America are among those that are expected to be classed as red, due to the high number of coronavirus cases.
People who have travelled to the UK from countries that are graded as red under the new system will have to self-isolate for 14 days on arrival.
All travellers who arrive in the UK from abroad will also have to supply contact information to allow health officials to trace them should someone they have been in contact with display symptoms, or test positive, for coronavirus.
The list of 75 countries will allow the ban on non-essential travel to be lifited for almost all EU destinations, the British territories including Bermuda and Gibraltar, and Turkey, Thailand, Australia and New Zealand. At present, the UK Foreign and Commonwealth Office (FCO) is still advising against all but essential international travel.
Travel to countries including Canada, the Caribbean and Morocco are expected to be safe to visit from August, while other medium-haul locations will be added from late August and September. These could include Vietnam, Hong Kong and Dubai.
As for holidays to the United States, Mexico and South America, it is not expected travel to these countries will be allowed until at least December.