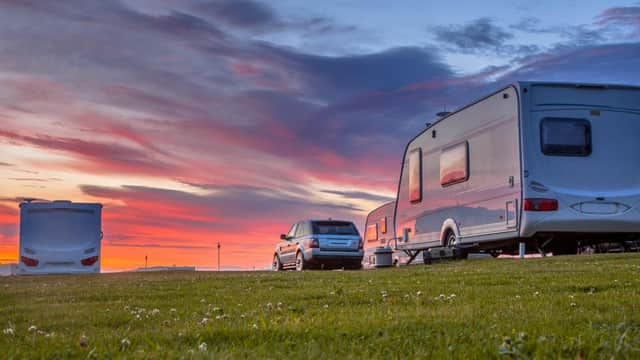 Scotland is continuing to cautiously move through its coronavirus lockdown exit strategy, with First Minister Nicola Strugeon confirming the reopening of the tourist industry last month.
Marking the latest move Nicola Sturgeon told parliament that the moves were "down to people doing the right thing and following the rules",
She added: "The sacrifices that have been made have suppressed the virus, protected the NHS and undoubtedly saved a significant number of lives."
Among the new changes will be the reopening of Scotland's tourism industry, and today (15 July) communal facilities in campsites reopen.
Here's everything you need to know about how that affects caravan and campsite activity
When will campsites reopen?
On July 3 Scotland, began to lift a series of restrictions on tourism in the country.
The travel limit preventing those living in Scotland from travelling more than five miles was lifted, and on this date, self-catering accommodation without shared facilities and second homes was permitted.
The Caravan and Motorhome Club indicated that campsites would begin to reopen on July 10 in line with the new measures.
It said: "In line with the latest UK Government & Devolved Administration announcements, we will now be opening the majority of our campsites from 4 July in England, 10 July in Scotland and 13 July in Wales.
"Please note that the facility blocks on campsites in Scotland will be closed until 15 July but you can still empty your waste water at the service points."
From July 15,all types of accommodation, including campsites, are now open to the public.
For now there is no specific advice for those looking to wild camp.
Campfire magazine write that those looking for a night in the wilderness should hold off for now.
They said: "bad behaviour from would-be campers in the national parks and in Scotland makes it more likely that wild camping will be policed more strictly.
"For now, it's camp at home, but plan for those adventures in the future."
With campsites reopening on July 15, it should be possible to also wild camp from thise specified date.