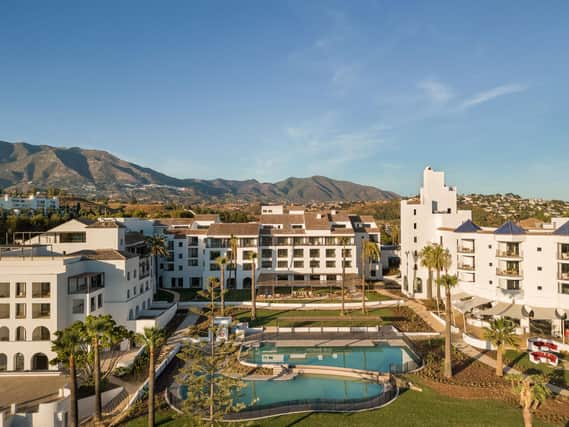 I've never gone to a fancy hotel and felt completely at ease, or minded to stay and relax rather than go out and explore. Often they feel superficially shiny, overly glamorous with art that shows money to spend, rather than an idea of what to do with it. But arriving at La Zambra, Mijas, I didn't so much like the hotel as resent it, knowing it's set a gold standard I fully expect not to be met again for years, if at all.
Located between Málaga and Marbella in the Spanish Andalucian hills, La Zambra considers itself a retreat, rather than just a hotel, an idea that permeates every aspect of it. The building is predominantly white stone with warm terracotta, all curved surfaces allowing sunlight and gentle breezes to filter onto your face at every opportunity. These then wrap around shady arcades, tiled pools and patios, giving the impression you're walking around a building steeped in history, rather than a redesigned hotel that only opened last year. There is clearly love in its design, making it feel more like a getaway than simply somewhere to stay.
At the heart of the La Zambra experience is the Mood La Zambra Spa, one of the largest on the Costa del Sol. As someone who isn't entirely sure the concept of wellness wasn't invented to monetise simply being healthy I was broadly wary of it, but can report the experience to be deeply nourishing, if not soulful.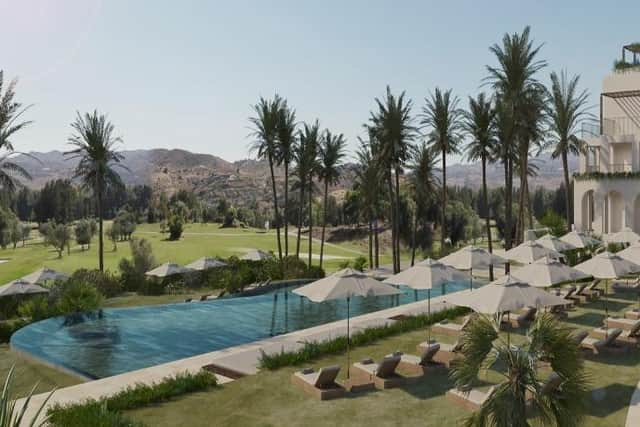 Covering 2,500sqm, it features 12 treatment cabins, a circuit area with two dynamic pools and one 15m swimming pool gently treated with salt, perfect for laps in between reading in the shade. There's also a sauna area with Turkish baths, sauna, ice bath and jacuzzi and an external gym with Technogym equipment and outdoor training station.
Guests can also enjoy a Kids Club with its own pool, adults only pool, two tennis courts and a paddle court. For those more into golf, there are also two courses - Los Olivos and Los Lagos. Nearby, there are more than a dozen other superb courses, including Santana Golf and Chaparral Golf Club.
I took two fitness classes during my stay, the first of which was a "Body reconnect session", which involved lots of stretching, soothing music, and an array of movements I didn't know my body could do. Despite my having an injury, our teacher was understanding, encouraging, and adapted the moves to our individual needs throughout our session. It was sweaty, soothing, and I left feeling I'd done more for my body than simply lifting weights, which I really didn't expect. We also undertook a body pump class which an instructor who can only be described as enthusiastic, and music so camp it was hard to do anything but enjoy every single minute of it.
If relaxing is more your style, I also had a massage for which you can pick an array of oils, and then finish up with a tea linked to the massage you had. I managed to almost fall asleep in mine which can only be a good thing, but woke myself back up with a hot steam followed by a brisk bucket shower.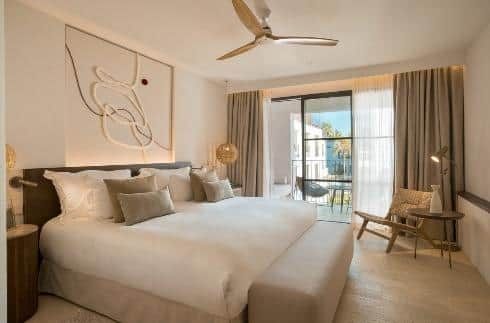 Having worked up a sweat, it was time to eat, with an array of riches on offer. La Zambra has three restaurants, which try to operate a zero kilometres food policy, with everything being fresh and local. At Picador, there are tapas style selections with fine wines both local and international, which felt like the fine dining you'd find in a bigger city. At Palmito there are healthy Mediterranean flavours and seafood or more hearty fare with fabulous cocktails at Bamboleo. The cocktails, my god, the cocktails. I particularly favour a margarita, but instead went for a spicier variant if only because our cocktail maker was so enthused about it I couldn't not.
The pick of the food across the hotel was undoubtedly a red croaker fish in cooked avocado that was so good I made a noise before staring at my fellow guests hoping they wouldn't want it so I could have seconds. Another meal that sparked joy was Picador's cauliflower sauteed in butter with fresh orange hazelnut and vegan cream, which even writing about makes me yearn for. The special thing about dining at La Zambra however is not just the food, it's also the environment. Tucking into freshly caught fish with a glass of white wine is one thing, but doing so while watching the sun set behind the mountains is a special experience, taking it from simply a meal to a special memory.
The rooms were also excellent, mine had a walk-in shower, the most beautiful bath I've ever seen, and a balcony with stunning views of the mountains, which was perfect to have a drink on as the evening wound down.
Not that you need to stay exclusively in the hotel, as lovely as it is. Part of the appeal is the location, with Marbella being a half-hour drive, the beach about 20 minutes away, and Málaga airport just 30 minutes away. The hotel also can arrange expeditions including mountain hikes, visiting local artists, or going out with local fishermen.We enjoyed a 4x4 experience, driving around the mountains, with the terrain ranging from simple roads to lush greenery, from dirt tracks to actual rivers. It was messy, we got soaked, my phone somehow survived and I was gutted when it ended.Everyone knows Marbella as the party town, and Malaga is fairly well known for its culture and art scene, not least due to the Picasso museum. But Mijas still feels like an undiscovered gem, a beautiful region of Spain easy to reach and even easier to fall in love with. Andalucia receives 320 days of sun a year, which is frankly absurd, and it was around 25 degrees when I went in March. March! It's a lovely area, near great cities, gorgeous beaches, and is a hotel that makes you feel like you're in the White Lotus, but safe.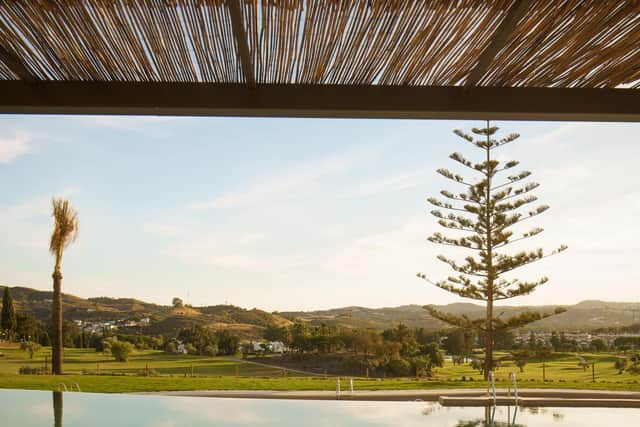 Prices start at €500 a night on a B&B basis. Return flights from Edinburgh to Malaga start from £191 per person, based on travelling Friday 19th-Sunday 21st May with Ryanair.