Travel: Gilmerton House, one of East Lothian's finest exclusive use venues
This historic mansion features modern touches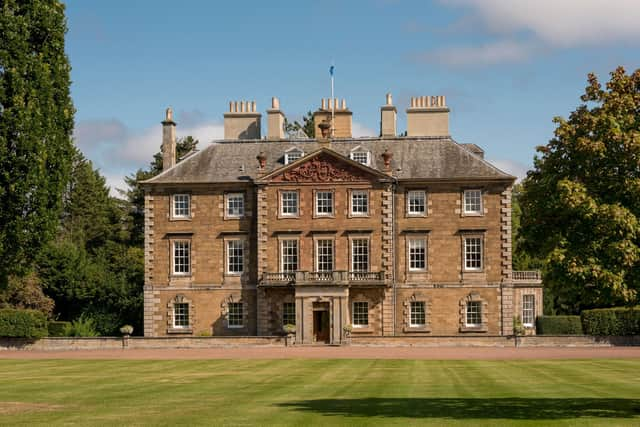 I usually greet the day without much enthusiasm.
However, while staying at the exclusive use venue, Gilmerton House, near Athelstaneford in East Lothian, I bounced out of my four-poster bed as if I was six-years-old and Santa had been.
I wanted to enjoy the elegant Georgian house, before the rest of my party woke up.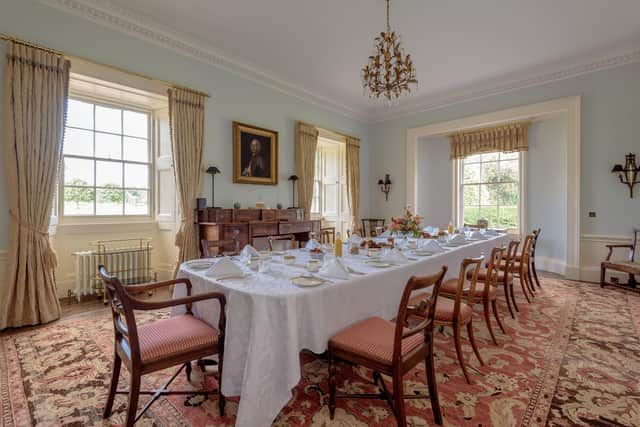 The light was pale, at 6am, and I moseyed along the red carpeted staircase, saying good morning to 13 generations of the Kinloch family, whose portraits are hung throughout the house.
Then I lingered in the music room, just gazing at the piano and the Rococo white ceiling, which resembled the royal icing on a wedding cake, before browsing the spines of books in the snug. There was coffee in the kitchen, with its blood red AGA, and, in the dining room, I counted the portrait miniatures in a display cabinet under glass.
There was yet more ground to cover. There's the events room, a billiard and games room, and the yellow first floor drawing room with a balcony and the most perfect light, so it's the ideal spot for resident brides and grooms to prepare. Not to mention the acres of grounds, including a Walled Garden, formal Rose Garden, the sequoia tree that's believed to be over 500 years old, a vast lawn, and ten bedrooms.
I managed to explore most of the indoor space, before I heard clumping upstairs.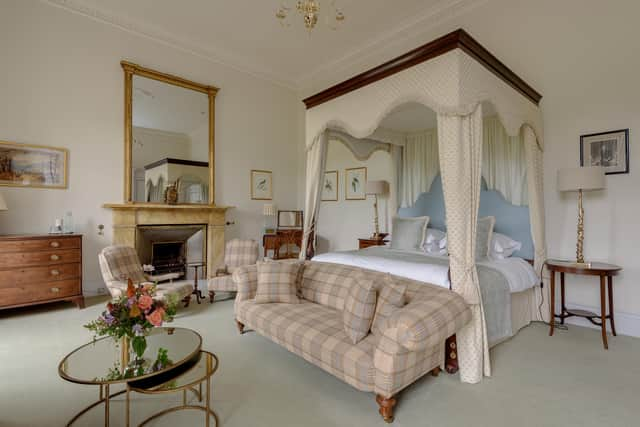 Although I tried to look pleased to see them, I could happily have continued rattling around here on my own, like a contented version of Miss Havisham.
We'd all slept well. One of us was in Dunglass – the room that was used by David Beckham, when he was in Scotland to launch his whisky. It's a beautiful boudoir, but ours, just next door, was better. Sorry David.
Our West Room has a Princess and the Pea-sized bed, dressing table, fireplace and gilded screen, and the built-in wardrobe has been converted into a rather sexy and very modern mirrored shower room, where you'll find products from local business Laura Thomas Co.
Along with these, there are plenty of other five-star hotel elements in this historic property, which is on an estate that was bought by Sir Francis Kinloch, the Lord Provost of Edinburgh, in 1655.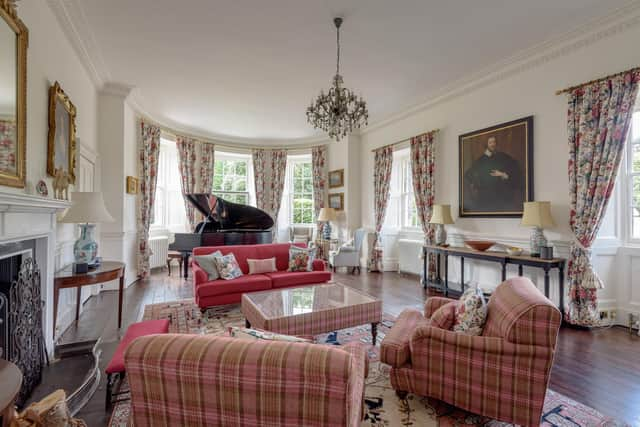 It has notable history, including that back on the 16 April 1795, the 7th baronet, Sir Archibald Kinloch shot his elder brother, Sir Francis Kinloch, on the stairs, and he died 44 hours later. His trial was one of the first cases of diminished responsibility due to mental instability.
Despite this grim chapter, it is the most incredibly welcoming space.
That's partially down to the 13th baronet, Sir David Kinloch, who installed a biomass boiler when he returned to the estate in 1980. This meant there was no need for me to plunder my suitcase of chunky woollies.
It's not often you can describe a house of this size as cosy, but that's part of the homely feel they're trying to foster. It's also immaculate. There wasn't a single spider's web or area of cracked paint to be seen. There is efficient broadband.
They cater for corporate groups, weddings and other celebrations, and have done so since 1988. I obviously don't get invited to any of the best parties, or this wouldn't have been my first visit.
To cater to bigger groups, they also have the three double bedroom Gilmerton Lodge, at the end of the drive, and are developing another event space, The Laundry House, opening in May.
The Edinburgh Catering Company is their catering partner, and they fed my small group, while we sat at the end of the long dining table that can seat 20. I wore sparkles, from the waist up, but also jeans and slippers. It seemed appropriate.
This was probably one of the best dinners I've had.
There was a trout Wellington, with fennel on the side, and, served family-style, sides of a mustard-y potato dish and a green salad. I could eat this every day, for eternity, and the same goes for the cheese course, with four varieties, and a board of crackers and spiced tomato chutney. Then there was vegan salted caramel ice-cream, chocolate ganache and raspberries.
They can also organise activities. As well as foodie indoor fun, like whisky tastings, the lawn allows for outdoor pursuits, including archery and falconry. We gave clay pigeon shooting a whirl, courtesy of Alastair Brooke of Scotland's Outdoor Centre who travels between five-star venues to offer his services.
It was a rush, though my adrenaline was tempered by Alastair's sensible advice and instruction.
Anyway, whose party invite list do I have to get on, so I can come back?
Gilmerton House, North Berwick, East Lothian (0131 510 4303, www.gilmertonhouse.com). Exclusive use house rental starts from £3000 per night, or for weddings/parties from £6000 per night.
Comments
 0 comments
Want to join the conversation? Please or to comment on this article.