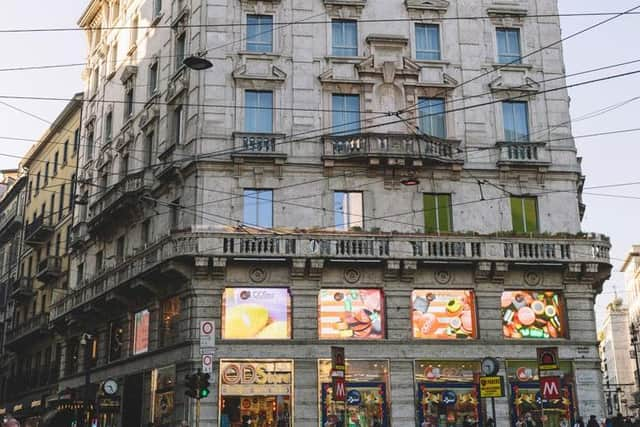 "You'll be staying in a marshmallow room, on the pink floor" is not something many people will expect to hear when checking into a hotel, but the ODSweet Hotel in Milan is not any ordinary hotel. Billed as the first sweet themed hotel, each floor is home to either marshmallow or chocolate themed rooms, and even the corridors aren't immune to the sweetie treatment - with neon lights (bright pink in the marshmallow floor's case), bowls of sweets and candy-themed artwork. The four star hotel, which opened in 2021, is centrally located just a few metres from the imposing Duomo, making it an ideal base for sightseeing and shopping.
At around £300 this is definitely a boutique stay, with the standard of service and quality of rooms, products and food and drink, reflecting the stylish location and its subsequent price tag.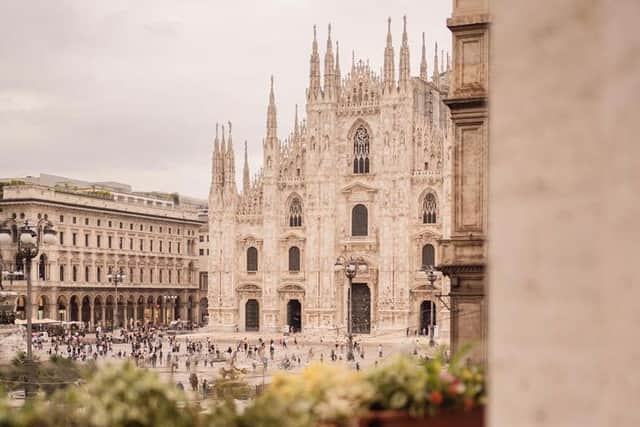 It's hard to know where to start, but you'll be hard pushed not to omit a quiet wow when you open the door to either your chocolate or marshmallow room. These are either brown and white or pink and white themed. My marshmallow room had framed photographs of Marilyn Monroe, a neon marshmallow sign surrounded by framed flump style marshmallow sweets, retro white furniture including an old school phone and elements of the surreal - such as the Stefano Giovannoni teddy bear lights on each side of the large bed. There's definitely a 50s style meets Alice in Wonderland vibe (there's a plastic rabbit in the corner to match the inexplicable bears), but it's also full of mod cons from the coffee machine and smart TV to the Insta-friendly LED light framed mirror. The bathroom had a huge walk-in rain shower and sleek open storage. It may look like it has been designed for social media posts, but there's a luxury feel and a considered quirkiness here that's unique, and let's face it, fun - and not something you find in most hotels.
The hotel has a restaurant on the second floor, the Dome, serving a menu of mainly fish and seafood as well as pizza and pasta. On the roof there's a stylish bar that's ideal for pre-dinner cocktails, served with an array of snacks. Guests can enjoy a complimentary glass of prosecco here on the first night. Within walking distances are two Doppio Malto bars. These quirky locations, which remind me of an Italian Brewdog, are a hit with locals and tourists and serve a range of craft beers including Sexy IPA, Zingi Ale, Bella Rossa and Ultra Pils. There's also an extensive food menu and, while they do have pizza and pasta, the focus is on their grilled meat platters that are designed to be enjoyed with the beers. For dessert, the make your own cannoli is a must-try. If you like what you drink and eat, you can enjoy it back home as the brand opened their first UK outlet on George Square in Glasgow in 2021.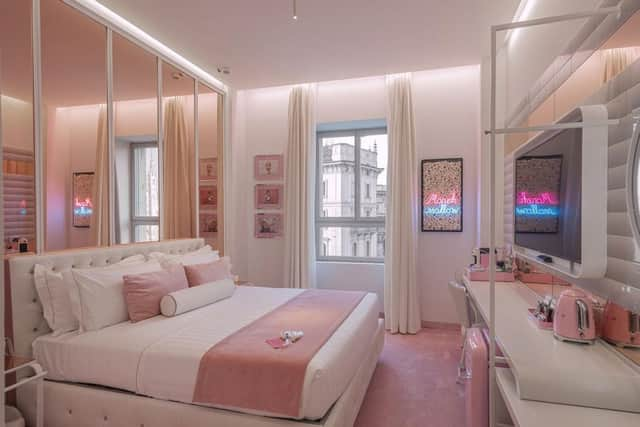 There's a mini Smeg fridge in each room (pink, of course, in the marshmallow rooms) that has free water, juice and mini bottles of prosecco. There's also a custom Nespresso machine with pods and biscoff biscuits and, for tea fans, a (pink) Smeg kettle and range of teas to enjoy. In the bathroom, there's full sized Cioccolone chocolate and sweet themed toiletries, including scrub, body wash and lotion, and a Dyson hairdryer. The turndown service includes a marshmallow treat each night to ensure sweet dreams.
ODSweet Duomo Milano Hotel is located in the beating heart of Milan, a place designed to surprise and charm. ODSweet Duomo Milano Hotel welcomes you to a new, unique and innovative reality, for a relaxing or working stay that will enchant you.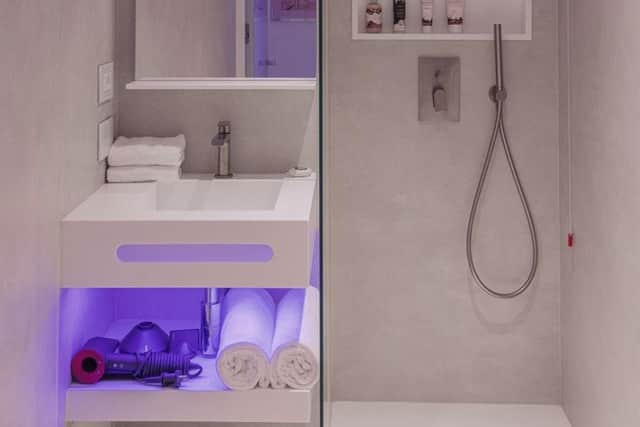 Worth getting out of bed for
ODSweet Duomo Milano Hotel is the only hotel in Piazza Duomo, so it's ideally placed to visit the Duomo and the beautiful La Rinascente and its shops. The Musée le Monde de Léonardo is close by as is the historic, photogenic and delicious Marchesi coffee shop and patisserie. To see the sights and have some fun, try a segway tour of the city.
Prices: Around £300 per room per night.
Piazza Duomo, Angolo Via Mazzini, 20123 Milano
https://www.odsweethotel.com/