The Larbert man who found the source of the Blue Nile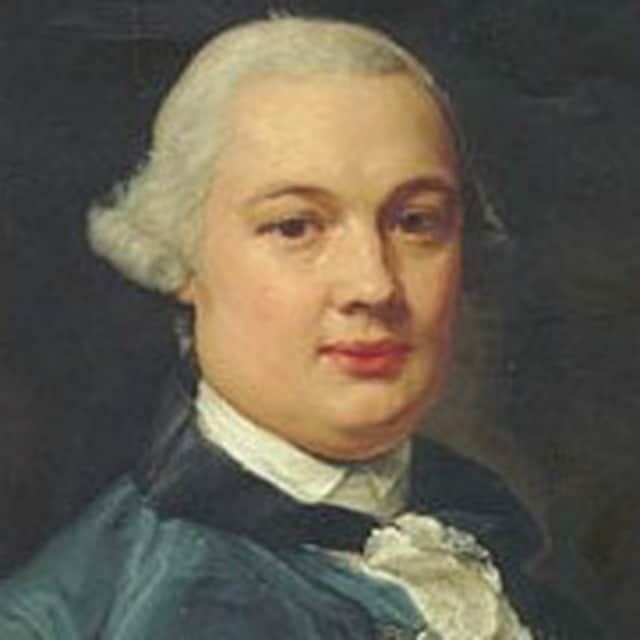 James Bruce, who stood at 6ft 4ins tall with a heavy thatch of dark red hair and a booming voice, belonged to a new breed of 18th Century Scots explorers and is credited with solving one of the most difficult riddles to face adventurers of the era - the source of the Blue Nile.
Born on the family estate at Kinnaird near Larbert, it took Bruce seven years to reach the spot where the river rises at Lake Tana, in then Abyssinia, on November 14 1770.
Half dressed and shoeless, he ran down a hill and came to an 'alter of green turf" on which he stood beholding the Nile "not four yards over and not above four inches deep," a profile of Bruce in The Scotsman later said.
The discovery was the climax of a complex route which had taken him from Egypt to the Red Sea and then to Abyssinia, now Ethiopia, where on landing at Masuah was faced with a "den of assassins".
From Gondar, the old capital of the Ethiopian Empire, Bruce was welcomed by Ras Mikael Sehul, a regional ruler who admired the Scot for his resourcefulness and ability to speak the then fast-disappearing language of Ge'ez.
Bruce continued to travel south and, despite some serious political unrest, finally reached Lake Tana and the headstream of the river that had been so sought after by so many for so long.
Biographer Miles Bredin, in his 2012 publication The Pale Abyssinian, The Life of James Bruce, described the explorer as "one of the first of an extraordinary concentration of Scots who would transform the country and, with the outward looking attitude of which Bruce was pioneer, the world".
A master of 14 languages in total, Bruce was well equipped to travel across the region given his knowledge of tropical medicine and his skills in horsemanship and shooting, Bredin said.
His trip was completely self-funded and paid for by a rich seam of coal on his estate that was used to smelt iron.
Bruce stayed in Ethiopia for two years where he was warmly welcomed and gained a reputation for his numerous relationships with local women. After deciding to leave for home, his journey back was fraught with danger and, after tracing the confluence of the Blue Nile with the White Nile, he was detained in the Sudan. He finally reached France in March 1773.
He was met by George III on his return to Britain where Bruce showed the King his drawings of the ancient city of Palmyra in Syria.
However, his reception in hi native Scotland was less cordial, according to a report in The Scotsman.
A feature on Bruce written in 1930 noted that while a brave and indomitable man, there were elements of his character that "repelled."
"Bruce had a proud, jealous spirit, was arrogant and self-assertive and inordinately vain," the newspaper said.
It took him 16 years to write about his travels across Africa, with many of his observations then being mocked and lampooned. One claim that he saw natives eating raw meat cut out of a living cow became the subject of a satirical cartoon.
Bruce did not speak out during this time, instead choosing to lead a solitary life on his estate which he sometimes wandered in full Abyssinian garb.
He is said to have written to his daughter: "You probably will see the truth of all I have written completely and decisively confirmed."
Time was to serve Bruce correctly. A number of travellers were to later confirm the accuracy of Bruce's accounts and Sir David Baird, who led the assault of Seringapatain in 1799, publicly declared that while commanding troops at the Red Sea, his men were saved chiefly due to the use of one of Bruce's charts.
The Scotsman said in 1930: "Whether Bruce, as has been asserted, is the poet, and his work the epic of African travel is problematic, but undoubtedly his famous journey to Abyssinia constitutes an epoch in the history of geographical discovery.
"And be it remembered too that he penetrated the wilds of Africa when that implied something far more ominous than it does now.