How far can I travel in Scotland? Five mile restriction is lifted in Scotland - but only in some areas
First Minister Nicola Sturgeon announced that the five mile limit can be lifted in Scotland from 3 July, but the change won't apply in some areas
As progress continues to be made against the virus, First Minister Nicola Sturgeon outlined a number of restrictions that are now safe to lift at her daily briefing in Edinburgh on Thursday (3 July), inlcuding the five mile limit on travel.
However, some parts of Scotland will sill have to abide by the travel rule.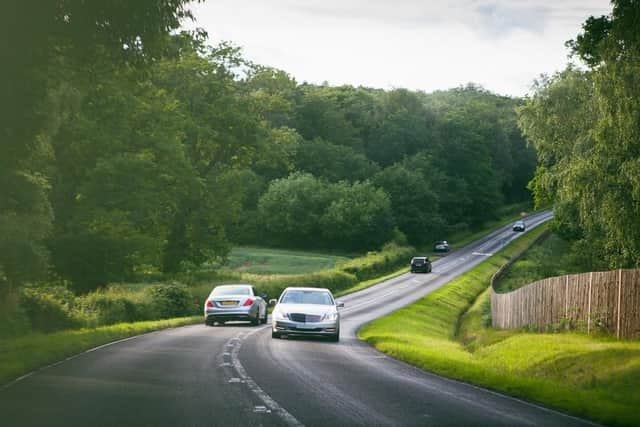 How far am I allowed to travel?
The restriction that stipulated Scots must not travel more than five miles for leisure or recreational purposes, unless it is to visit family or friends, has now been lifted.
Ms Sturgeon announced that the travel limit would be scrapped from 3 July, while also revealing self-containted holiday accommodation, that have no shared facilities, can also reopen. This includes holiday cottages and caravans.
Scots were urged by the First Minister to "behave responsibly" and to be sensitive to rural communities should they choose to travel to the countryside.
However, the five-mile travel limit will not apply in parts of Dumfries and Galloway, due to a local coronavirus outbreak.
Residents in Annan, Gretna, Dumfries, Lockerbie, Langholm and Canonbie will have to continue to follow the travel restriction. Dumfries and Galloway Council said the postcodes involved in the outbreak are DG1, DG2, DG11, DG12, DG13, DG14 and DG16.
What are the rules for the rest of the UK?
These are the rules on travel across the rest of the UK:
People in England can take unlimited amounts of outdoor exercise and play sports, but only with members of theirs or one other household at a time, in groups of no more than six.
Visiting and sunbathing in local parks is also allowed, along with outdoor picnics, providing social distancing guidelines are followed.
Driving to other destinations for day trips is allowed.
Face coverings must be worn on all forms of public transport.
Private gardens are also now allowed to be used as meeting spots, but visitors must avoid entering the house until rules are relaxed on 4 July.
It is permitted to drive to do your daily exercise providing you have a reasonable reason for needing to do so for that type of exercise.
This could include driving to a safe open space for walking close to your home.
Welsh government guidance currently states that you shouldn't drive to exercise unless it is absolutely necessary, and people should not travel more than five miles from their home.
This five mile limit is due to be lifted by the government from Monday (6 July), bringing an end to the "stay local" requirement.