Here are some of the most bizarre items left behind by guests in Travelodge hotels across Scotland in 2020
There are 47 Travelodge hotels across Scotland and despite coronavirus restrictions reducing the number of people travelling in 2020, there was no shortage of bizarre items left behind by guests.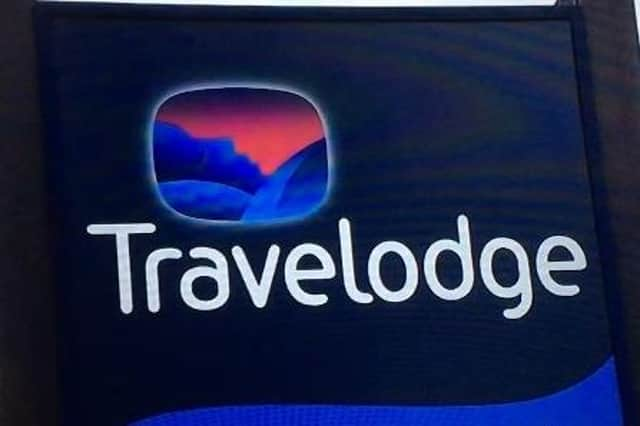 Here are some of the most bizarre items left behind by guests in Travelodge hotels across Scotland in 2020
During both of the lockdowns in 2020, the Travelodge kept some of its Scottish hotels open to support key workers and local authorities, as a result the Travelodge hotel teams in Scotland that are located close to hospitals reported finding a range of interesting items left behind by guests in the medical profession.
The hotel team at Aberdeen Central Travelodge went the extra mile to reunite a doctor with his medical bag that was filled with diagnostic equipment that he had left behind in his room.
Staff at Glasgow Govan Travelodge found a set of nurse's scrubs and a pair of crocs, while a large box of bespoke face masks featuring the Scotland flag was left behind at Aberdeen Central Justice Mill Lane.
Here are some of the most bizarre items left behind by guests in Travelodge hotels across Scotland in 2020
This year's audit also reveals that items associated with weddings still dominate Scotland's Travelodge lost and found inventory list.
2020's abandoned items include a 3ft long wedding bouquet and a bespoke tartan saree encrusted with Swarovski crystals.
An elderly couple staying at Perth Broxden Junction Travelodge who were celebrating their 40th wedding anniversary forgot their tapestry wall art detailing their wedding vows which was a wedding present.
They had brought the tapestry with them as they got married in Perth and wanted to relive their big day.
A groom staying at Edinburgh Central Travelodge had to send a courier to pick up his wife's surprise wedding present that he had forgotten to pack when leaving the hotel – a 6ft tall cuddly polar bear.
A life size cardboard cut-out of Sean Connery was left at the Glasgow Queen Street Travelodge.
The hotel didn't report whether the guest was reunited with their 'Mr Connery'.
Another unique item left behind was a Swarovski encrusted 4ft red deer statue, found in the Elgin Travelodge but again, we don't know if it was reunited with its owner.
Forgetful business travellers also left behind an array of expensive and interesting items including keys to a brand new Aston Martin car at the Ayr Travelodge.
A CEO staying at Stirling City Centre Travelodge left behind a rare bottle of single malt whisky worth £2,000 and had to send his PA up from London to pick it up the following day.
More recently, a businessman from Japan forgot his lucky red wallet which contained £5,000 worth of yen at Glasgow Airport Travelodge.
Nine out of the 47 Travelodge hotels are found in Edinburgh and some of the most unique forgotten items found in them include a barristers cloak and wig, a model of Edinburgh Castle and a degree in History from the University of Edinburgh.
Shakila Ahmed, a Travelodge Spokeswoman said: "With millions of customers annually staying at our 47 hotels across the length and breadth of Scotland, for thousands of different reasons, we do get a range of interesting items left behind.
"When it comes to why so many of our customers forget their treasured items, it's basically due to us all being time poor, juggling multiple tasks and being in a hurry to get from A to B.
"In the rush, valuable possessions are easily forgotten."
A message from the Editor:Thank you for reading this article. We're more reliant on your support than ever as the shift in consumer habits brought about by coronavirus impacts our advertisers.
If you haven't already, please consider supporting our trusted, fact-checked journalism by taking out a digital subscription.