French Polynesia and Hawaii make for the cruise of a lifetime
Paradise islands and a luxury liner equal a bucket list holiday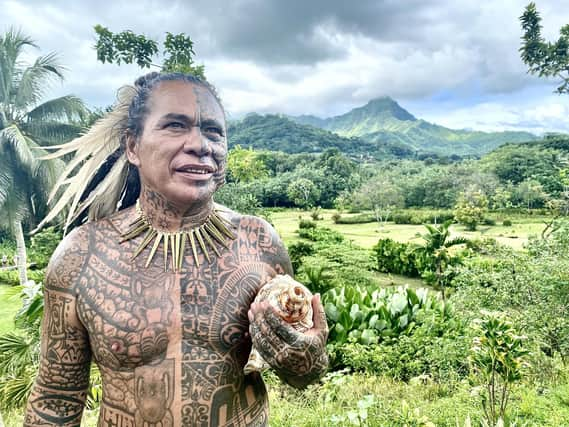 Welcome to Paradise' says our guide Mawaii as we settle into the air-conditioned tour bus.
He's not wrong. The sun is shining on the French Polynesian island of Moorea and we're surrounded by verdant forests, beautiful blossoms and fabulous fruit. I've wanted to see the South Pacific since I first heard Bloody Mary singing "Bali Ha'i" and the reality doesn't disappoint – the three long flights from Edinburgh it took to get to starting point Papeete in Tahiti were worth it.
Moorea has a population of 20,000 people spread across five villages, there are no dangerous animals and crime is unknown. The scenery makes it popular with filmmakers – we stop at Opunohu Bay, where Mel Gibson filmed Mutiny on the Bounty.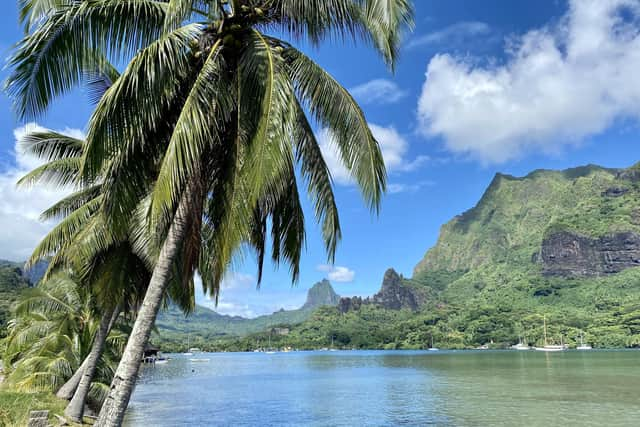 Mawaii cuts his commentary for ten minutes as our driver concentrates on a single track, very narrow, very dangerous section of road, honking at every bend to warn oncoming traffic. The reward for his efforts is a world-class view of Moorea's mountains, sugar cane, coconut and pineapple plantations, mahogany and rosewood trees. The purity of the views is protected by the absence of electric and communication cables above ground – they were moved below the soil after hurricanes once wrecked the power supply.
Chickens roam a ruined Tahitian temple, fallen into disuse after Christian missionaries trampled over the traditional ways. Nevertheless, it's considered bad luck to move a rock from the formerly sacred ground. Some traditions continue, though, such as the Moorean Sunday roast, which involves the use of a fire pit over ten hours. We didn't have that long, so snacked on sumptuous snippets of local fruit after visiting a reproduction of the House of French artist Paul Gauguin, famed for his pictures of the people and landscape.
The next day we're in Raiatea, the first Polynesian island to be populated. Our guide, Chief Tihoti, cuts a striking figure in his loincloth. His body is almost entirely covered in tattoos, with the exception being the right side of his face – the tattooed side tells the story of his people while the uninked skin represents the unwritten future. A brilliant storyteller, he takes us to the sacred Marae Taputapuatea, a Unesco world heritage site. In ancient times tribal leaders would gather here, by the water, trees and stone structures, to ask permission of the gods and spirits before setting off on a fishing trip or going off in search of new land.
We're still in Raiatea the following day, but we're not based in a hotel – Steve and I are on a 12-night cruise beginning in the South Pacific and ending in Hawaii, visiting a fabulous selection of islands on NCL's Norwegian Spirit. With "only" 13 decks, the elegant vessel – which recently underwent a $100 million refurbishment – doesn't feature the likes of rooftop rollercoasters and dodgem cars, meaning it's not as packed with young families as some liners.
It does, though, have a terrific selection of eateries, from the Garden Cafe buffet which spills out onto an adults-only pool area, to the popular Cagney's steakhouse, stylish Windows dining room, Local diner and Tepinyaki, where singing chefs slice, dice and chop as they prepare steak, shrimp, chicken, vegetables, seafood and fried rice before your very eyes.
We're in a spacious ocean view stateroom at the very front of the ship, giving us a Bridge-eye view of approaching destinations.
Every night brings an eclectic mix of main stage shows such as country music spectacular Blazing Boots or Australian juggling sensation Cameo Rascale There are also singers, bands and DJs across the ship, along with quizzes, dance demos… you name it.
After French Polynesia we have four sea days, which sounds a lot but they fair whiz by – a highlight is crossing the Equator, with everyone getting a commemorative certificate – and soon we're in Hawaii. Whatever you want – active or extinct volcanoes, rainforests, beaches, even snow-capped mountains – you can find it here.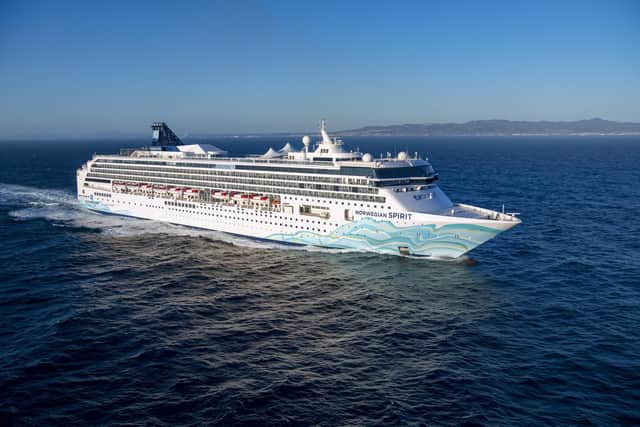 Our first stop on the "Big Island" is the town of Hilo, once a centre for the region's sugar industry, today a hub for museums, art galleries, shops and restaurants. Eschewing a trip to the Volcanoes National Park, Steve and I take a walk downtown, passing ancient banyans, unbelievably neat monkeypods and the ubiquitous palm trees, attractive beaches and gorgeous parks. Some of the art deco buildings are a tad run down, but there's a delightfully hippie feel to the place.
Next stop, Maui, part of the Hawaiian archipelago, which boasts eye-popping peaks and waterfalls, but we head for the ocean. Specifically, we go underwater in a tourist submarine. I'm apprehensive that a submersible might not be for me, but the Atlantis IV is surprisingly roomy, holding up to 40 passengers. Everyone gets a porthole, and on-board naturalist Brandon explains what we're seeing, whether it be rays, unicorn fish, resting sharks or... SpongeBob SquarePants? I think he may be a plant. We dive down to 130ft, taking in The Carthaginian, an old whaling vessel bought for $1 by the submarine company and sunk at a cost of $350,000; now covered in seaweed and coral, this artificial reef is a haven for sea life and scuba divers alike.
Before returning to the ship we explore Lahaina town, whose beach-side main street, with its mix of gift shops and restaurants, is the epitome of small town USA-picturesque.
On to Kauai, "the Garden Island", and the harbour village of Nawiliwili, where we find a glorious public beach five minutes from the port. I've been hoping for a chance to swim in a warm, blue sea and here it is, among the surfers and paddle boarders. Many South Pacific beaches have volcanic black sand but here it's picture postcard golden.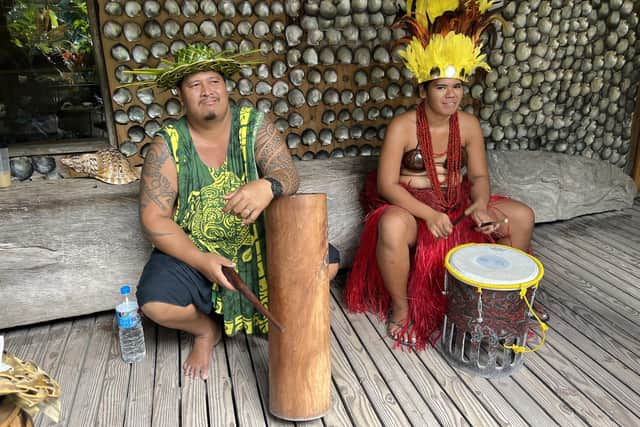 Disembarkation day arrives and we take a city tour on the way to Honolulu's Daniel J Inouye Airport on the island of Oahu, giving us a chance to see the statues of King Kamehameha – the leader who united the islands – and Columbia, both immediately recognisable from the classic Hawaii Five-O credits. The Portuguese district in the hills affords a spectacular view of the man-made canyons of the city's finance hub, but the place we really want to see lies far below.
On 7 December 1941 Pearl Harbor was the site of the Japanese bombing of a US naval base that led to the US entering the Second World War. Today the Pearl Harbor National Memorial includes galleries, a documentary cinema and a Remembrance Circle marking the people, military and civilian, who died. While busy with tourists, there's a palpable sense of respect for the losses of the "day that will live in infamy". I'm glad we came. Pearl Harbor made for a sobering end to the trip of a lifetime.
Martin Gray booked his trip with Connoisseur Travel, Edinburgh, 0800 1707 233. Cruise + flights from £4,605pp. All excursions were arranged onboard the Norwegian Spirit.