Explore Northern Ireland's fantasy lands through the new Dungeons & Dragons film - Scotland on Sunday Travel
Filmed largely in Northern Ireland, the new Hollywood sci-fi movie showcases the destination's superstar attractions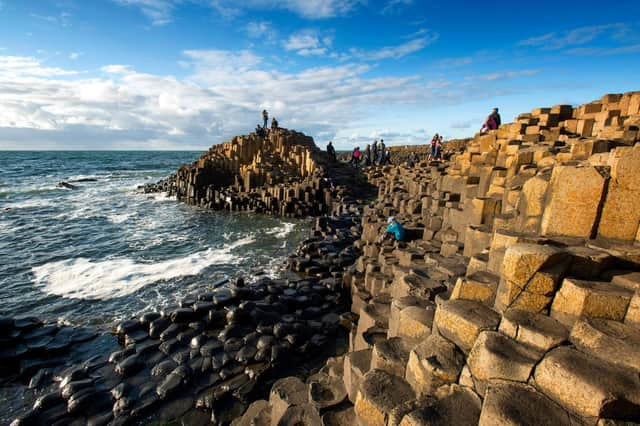 Blessed with enchanting forests and dramatic coastlines, Northern Ireland has provided a backdrop for countless glossy films and fantasy TV shows. The latest big-screen epic to make the most of the superb scenery is Dungeons & Dragons: Honor Among Thieves, now on release in UK cinemas.
Based on the cult role-playing game, first launched in 1974, it's an action-packed story of a quest to retrieve a lost relic, encountering a host of terrifying creatures along the way.
Starring Chris Pine, Michelle Rodriguez and Hugh Grant, much of the filming took place in Northern Ireland at Titanic Studios and locations close to Belfast.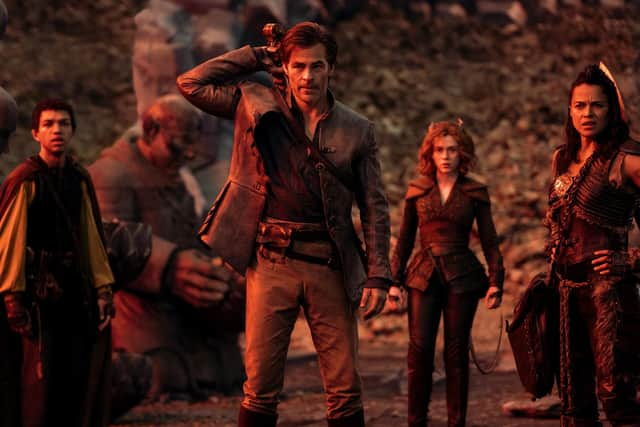 "There are a lot of places that look very ancient, medieval – and that works great for us, and then there's natural beauty that's so striking," says director Jonathan Goldstein.
"Being in Belfast gave us the opportunity to feature incredible locations that you can't find anywhere else in the world. There's a combination of natural beauty and exotic places that makes it feel like you're in this other world and other time, which is what the movie is."
Eager to have an Irish Dungeons & Dragons adventure of your own? Here's where to go…
Ballintoy and the Causeway Coast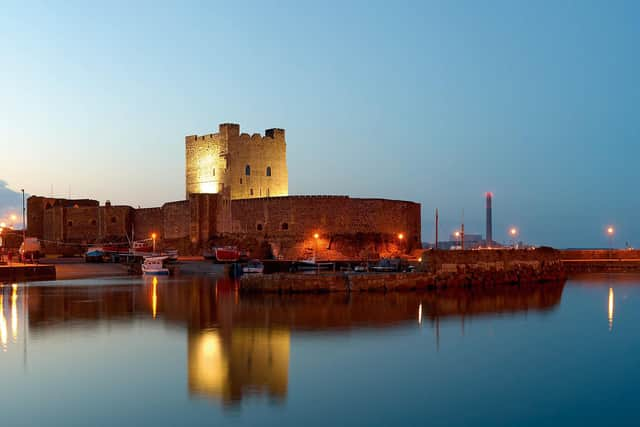 One of the film's most exciting sequences features a cat and mouse chase through a series of vaults and tunnels (known as the Underdark) in search of the Helm of Disjunction.
"You've got a dragon that is about 120-foot long, slightly overweight, chasing a nimbler group of heroes. He's causing mayhem and chaos as he's crashing through aqueducts and viaducts, and the characters are just a couple of inches ahead of the snapping jaws," says production designer Ray Chan.
The inspiration for the subterranean setting was a combination of China's 270-million-year-old Shilin Stone Forest in Kunming and the Unesco World Heritage-listed Giant's Causeway in County Antrim, where 40,000 black basalt columns rise from the sea.
A 15-minute drive away is Ballintoy Beach, where a group of rocky islands immediately offshore create a 'raised beach'. Recognisable from Game of Thrones, it also features in the new D&D film.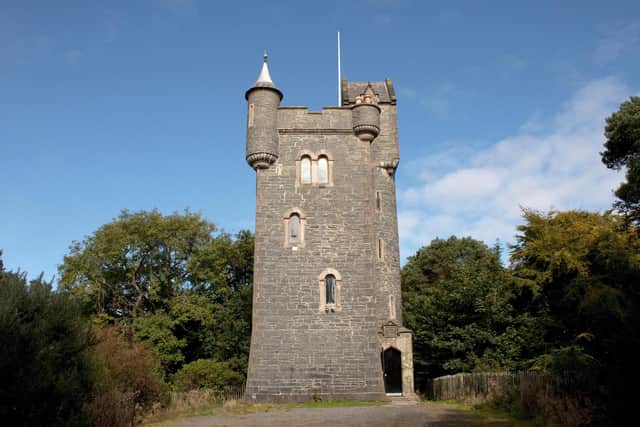 How: Tickets for the National Trust's Giant's Causeway experience cost £13.50 adults, £6.75 children.
One of the best-preserved medieval structures in Ireland, this fortified Norman castle on the northern shore of Belfast Lough has been in constant use since it was built in the 12th century.
Surrounded by water, it survived multiple attacks throughout the centuries thanks to its polygonal curtain wall – extended in 1217 when King John's soldiers managed to scale the eastern side at low tide. Used as a prison during the Napoleonic Wars, it later became a garrison in WW1 and an air-raid shelter in the Second World War.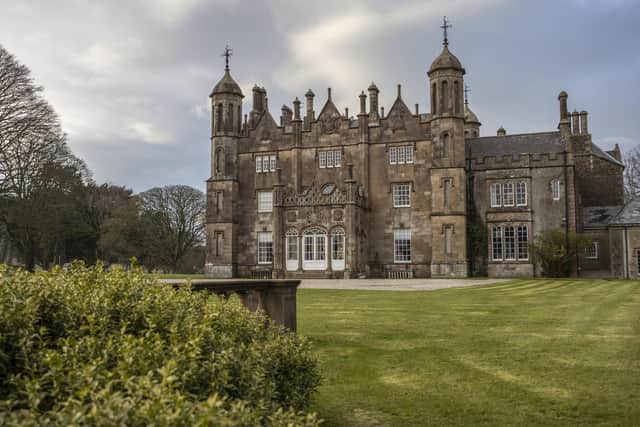 Located in Carrickfergus, a town that's featured in numerous nostalgic folk songs by artists ranging from Jim McCann to Ed Sheeran, the historic building is open for guided tours. Look out for the 'murder hole', where soldiers would pour boiling water on intruders, and use an app to watch 3D animations of key artefacts, including cannons firing out to sea.
How: Adults £5.50, children £3.50.
An avenue of Deodar cedars greets visitors to this enchanting forest, where ash, oak and beech trees rise like grand columns. A favourite with film and TV directors, it's already appeared in Game of Thrones.
Located at Bryansford, near Newcastle, at the foot of the Mourne mountains, it was listed as the first state forest park in Northern Ireland in 1955. Once owned by the Hamilton family, it features multiple follies such as a barn designed to resemble a church, while several bridges, grottos and caves can be found along the Shimna River, which runs through the park.
Follow signposted trails to discover the forest's natural beauty along with some introduced species such as monkey puzzles, giant redwoods and Monterey pines. Red squirrels, fallow deer, pine martens and kingfishers can also be spotted. For a challenge, try the Mountain and Drinns trail, passing through conifer woodland and rising to the Curraghard viewpoint for a panorama of the view of the Northern Mournes.
How: £5 per car. Camping pitches from £21 per night.
Built by their ancestors in the 1600s, the Dufferin and Ava families still own this grand estate on the outskirts of Bangor. Within the 2,000 acres are private gardens, a chapel and the largest area of broadleaved woodland in Northern Ireland.
The property forms part of the Columban Way, a 32km heritage trail between Comber and Bangor passing through Bronze Age relics, monastic settlements and sites where Viking battles took place.
In 1914, shortly after the outbreak of the First World War, Clandeboye estate was transformed into a training camp for the 36th (Ulster) division. Sleeping in timber framed huts, new recruits would learn how to fire rifles and use bayonets. Deployed to France in 1915, many died in the Battle of the Somme; the Ulster Tower memorial built in Thiepval in northern France is a replica of Helen's Tower within Clandeboye estate.
How: Although access to the estate is limited, it is possible to call ahead and arrange a private tour. Visit clandeboye.co.uk.
This 17th century castle on the Causeway Coastal Route is set on a hilltop with glorious views of the ocean. The ancestral seat of the McDonnell family, Earls of Antrim, since it was built n 1636, it's featured in multiple Hollywood films and – yet again – Game of Thrones. Now it's D&D's turn to transform the grand surroundings into an other-worldly fantasy land.
Along with exploring the Walled Garden, activities for families include an off-road driving adventure for kids at the Mini Land Rover Experience, or a two-wheeled exploration of the grounds on e-bikes.
Stop by at the Milk Parlour for home-made ice cream, sip a cuppa in a woodland setting at The Potting Shed (where environmentally aware staff compost coffee granules) or grab a wood-fired sour dough pizza at The Pavilion. Several shops are dotted around the grounds, including the Shambles Workshop, selling upscaled pieces of vintage furniture.
Stay overnight in an Ocean View Pod, a cast-iron container with a luxurious en-suite interior. Wood-fired hot tubs and wifi connectivity are included. From £120 per night (sleeps four).
How: Various prices apply. Visit glenarmcastle.com.