A ski trip in the southern French Alps to lift your spirits
Briançon in the southern French Alps provides space to relax the mind refresh the soul and, of course, exercise the body​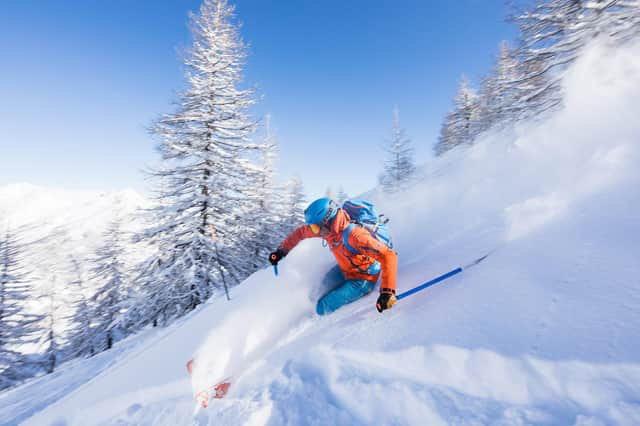 The joy of swooping down a powdery piste in sparkling sunshine is as near perfect an experience as life has to offer. Stress evaporates and worries are sloughed off as you are immersed in a stunning landscape and your focus is narrowed to the business of navigating the next turn. Yet, such moments are inevitably the culmination of a lot of patience and effort on the part of many people.
Hosting skiers successfully is a bit like putting on a major theatrical production. We see comfortable accommodation, smoothly operating lifts and groomed ski runs and it all looks effortless. However, there is a brigade of workers who work behind the scenes to make the whole endeavour possible. It really helps to have a specialist company to help smooth your path to the slopes if you are to get value in return for your investment of time and money.
I travelled to the city of Briançon in the southern French Alps as a guest of Crystal Ski Holidays. Briançon is quite a small place. Although it has city status it is home to fewer than 16,000 permanent residents. However, it is renowned as the highest city in France and is situated within an area known as Serre Chevalier close to the Écrins National Park.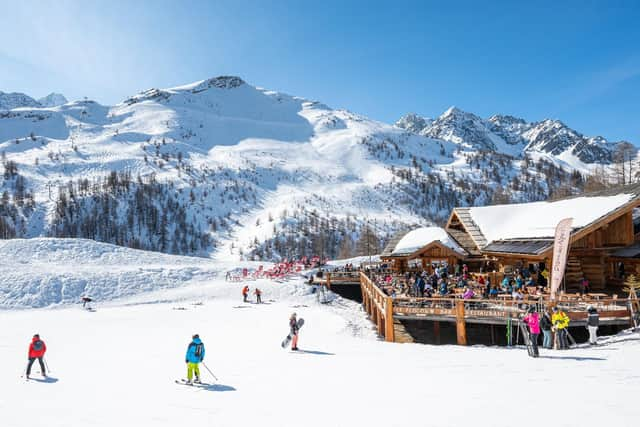 On arrival, I met up with my good friend Marie-Pierre who used to teach French in the Highland village where I live and who has since returned home to be closer to the older members of her family. All adventures are best enjoyed in good company and having a companion in possession of local knowledge proved to be very valuable indeed.
I booked a couple of private lessons with an instructor from the Ecole du ski Francois (ESF). This proved to be extremely beneficial. All too often people decide not to invest in instruction. However, having an expert cast an eye on your posture and offer up suggestions of how to improve your technique enhances any time you have on the slopes. Investing in all the other elements of taking a ski trip and then neglecting the educational side could be a false economy for everyone except those who are already expert skiers or snowboarders.
Serre Chevalier has three main ski areas. With 250km of ski runs to choose from boredom is not likely. There is also challenging off-piste action available to those with the correct equipment who are willing to invest in the services of an expert local mountain guide.
All too often ski resorts lose their allure as soon as you divest yourself of ski gear and try to immerse yourself in local life. A proliferation of concrete buildings and designer shops can serve to overshadow any sense of local tradition. This is not the case in Serre Chevalier where there is a tangible sense of culture and history.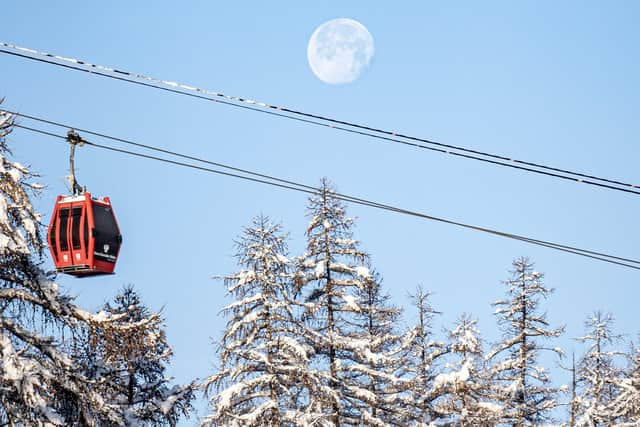 The Romans came to this network of valleys and found them very much to their liking. The natural thermal springs they enjoyed all those years ago have been harnessed and used to heat the waters at Les Grand Bains in Le Monêtier les Bains. We went there after a long day's skiing and for €23 per head we were able to make our way through a series of saunas and pools and unwind in the warm outdoor area while gazing at the mountains. Gentle cascades of snowflakes added to our enjoyment.
Our base for the week was Le Parc Hotel and Spa which deserves every one of its four stars. Guests can opt for an all-inclusive package. This gives you access to the in- house pool and spa and allows you to take meals in the dining room. Buffet-style offerings cater to every palate but there is an unmistakeably French element to the delicious dishes.
We stocked up on velvety soups, vibrant salads and hot options such as coq au vin and potato raclette. The house wines were a delightful accompaniment to these and a wide variety of desserts such as chocolate mousse and lemon tart made for a daily temptation. After a day's skiing such offerings felt more like just rewards than indulgence. Breakfast dishes also span hot and cold items and you can opt to come back to the hotel for lunch or to make up a sandwich from the morning buffet.
Many ski resorts struggle to attract visitors outwith the winter season. However, 40 per cent of people who come to Serre Chevalier choose to visit in autumn, spring and summer. The area is home to a geopark and there is a wide choice of historic villages complete with stately churches and networks of winding streets that invite exploration. Due to its proximity to Italy, it is an area steeped in military history.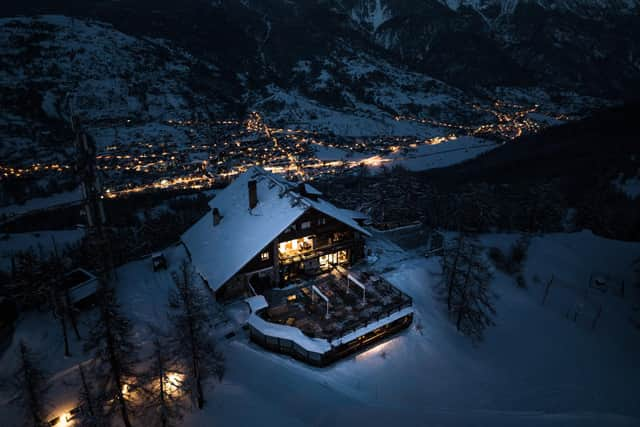 In 1721 the construction of six forts was ordered. Briançon's old town is set within ramparts but is very much a live community where people live and run interesting little shops, bars and restaurants. A silk factory was opened in 1863 and a few other defining events followed. The railway arrived in 1884 and the military barracks in 1890. By 1914 Briançon was known as a health resort and the first ski lifts were installed in 1941. Cut to today and the ski area is known for its green credentials. Over 30 per cent of energy used comes from renewable sources and that proportion is set to increase.
Nowadays the proximity to Italy has another impact on life in this part of France. Some years ago, a worker was out preparing the pistes for snowsports when he noticed footprints in the snow. These led to the discovery of an asylum seeker who had survived against all odds having traversed the mountains from Italy barefoot.
That was over seven years ago. He and those who followed are named "the castaways of the mountains". Now those who brave the formidable iciness of the Echelle Pass are sought out by volunteers from the Collectif Refuges solidaires, who bid to meet their immediate needs, then secure their longterm future by providing legal assistance. Sadly, most of the time these migrants do not survive. So, all the volunteers can do is recover their remains and try to persuade others not to attempt the journey.
In terms of shopping, I got a pleasant surprise. France has become a destination offering extremely good value relative to the UK. It used to be the case that obtaining essential items such as ski gloves or suntan lotion in resort was a last resort due to precipitous prices. Now you might be advised to pick them up on arrival.
Apart from snow sports, the area has a lot to offer. There is a public swimming pool, ice rink and even a theatre and cinema, as well as plenty of hiking trails. Non skiers will find much to do here. Meanwhile teams of people working behind the scene serve up unforgettable winter mountain experiences.
For holidays from £1,370 per person with a Glasgow departure, see www.crystalski.co.uk