Dornoch Station Hotel: general manager and executive chef tell us about the five-star Scottish Highlands destination
The hotel has had a multi-million pound renovation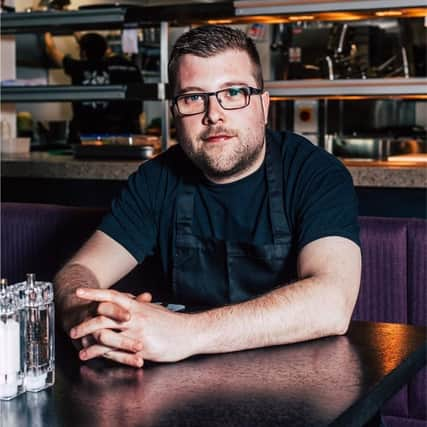 Scotland's newest luxury hotel opening is Dornoch Station Hotel. We spoke to their general manager, Bob Rogers, and executive chef of the Golden Gorse restaurant and Bar Ross, Callum Phillips, about what to expect from this five-star venue.
What was the interior of the building like before and after?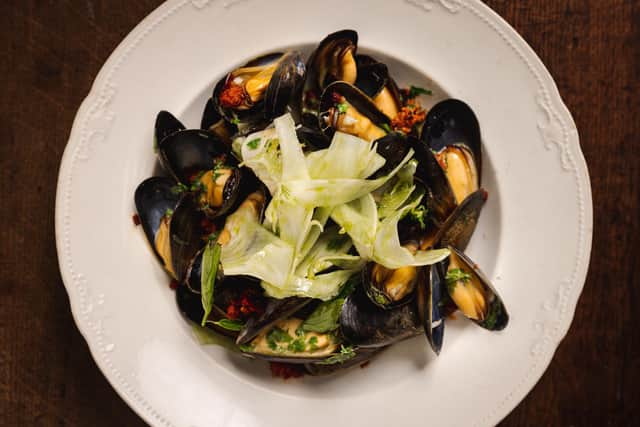 As it dates back to 1902, a thoughtful restoration of Dornoch Station was a huge focus of our vision. After extensive renovations, the property now features 89 guest rooms, new public spaces, as well as a putting green and fire pits on the grounds. In terms of design, we channelled the Scottish Highlands, hunting cabins, and lodges around Loch Ness to create an intimate and cosy atmosphere that preserved original features, like the existing wood panelling in the hotel lobby.
Do you think locals will use the hotel as well as tourists?
The Marine & Lawn brand's ethos is all about bringing the outside in. We do this through design, but also want to create community within our spaces. The Golden Gorse and Bar Ross are there for all guests of course, but as we've seen since opening, they are also strong community builders for locals looking to gather and create memories.
Have you been to the other M&L properties and how does Dornoch compare?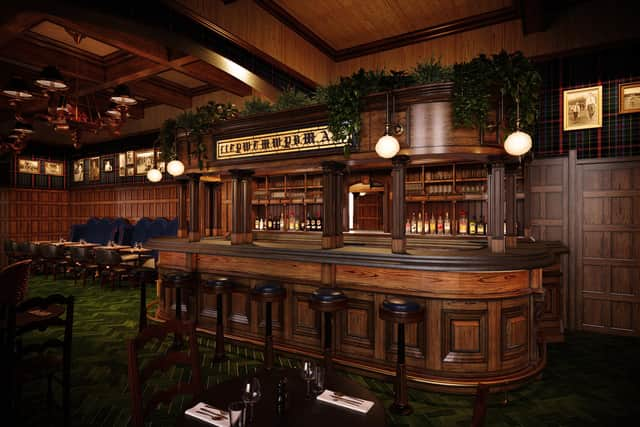 I have been to Rusacks and Troon. Both are located in fantastic locations, and wonderful properties full of character and charm. Dornoch Station is no different, with the same unrivalled quality and stunning interiors as Rusacks St Andrews, Marine Troon, Marine North Berwick, and Slieve Donard. Dornoch additionally boasts the most incredible views.
Why do people visit the area?
Dornoch is situated in the historic county of Sutherland, known for its castles and distilleries. The rugged coastline makes it a destination for hunting, fishing, and wild swimming. We are lucky to have beautiful woodlands and a stunning beach on our doorstep. Before this job, I lived in Dubai so it's a complete change. However, as two of my favourite things are walks along the beach and playing golf, it really is the perfect location for me.
Has it been easy to find staff, and how has your team shaped up?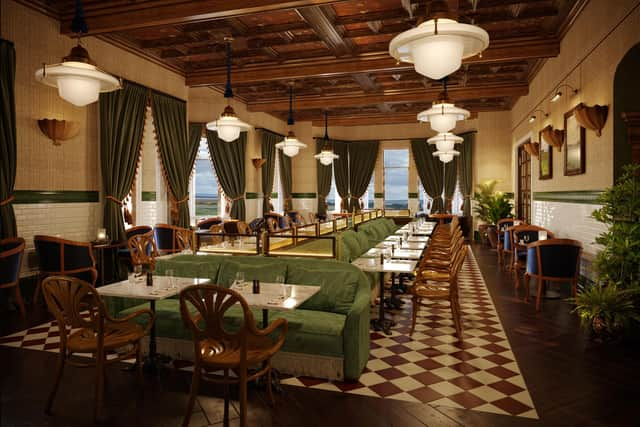 We've had a very positive response to our recruitment both locally and further afield. There is a very high level of talented professionals in the area which is great. Our team shaped up fantastically and we're very happy employees across the board.
The bedrooms look very dramatic - tell us about the design
The design was led by AJ Capital's in-house interior design team and inspired by the Scottish Highlands. Seaside themes can also be found with shell-shaped lighting installations and carved wood lighthouse-shaped tables in the bedrooms. The rooms mirror cosy Highland cottages, with custom wallpaper inspired by natural colours, fauna, and flora. Velvet lounge chairs are positioned by the windows to encourage guests to take in the scenic Dornoch Firth views. They really are something special.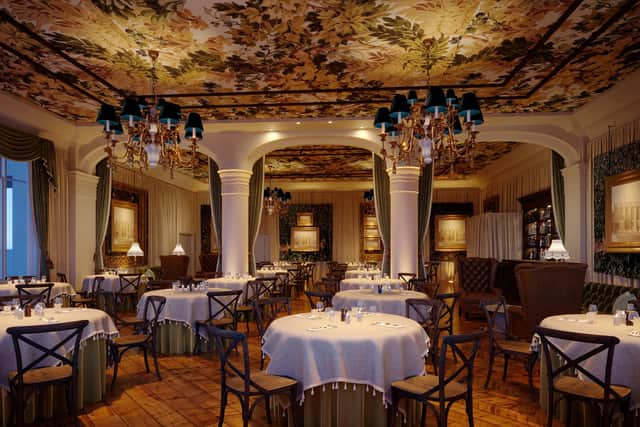 We wanted to focus on high quality Scottish produce. I don't think people realise just how great Dornoch is as a foodie destination and our aim at The Golden Gorse is to share that - we hope to give guests a taste of the Highlands.
Have you discovered any new local producers in the new job?
This part of Scotland has so much to offer. We get our lobster from the local fisherman, our pork and lamb from Dornoch Farm Butchers and our venison from a farm in Nigg, which is so close by. We are extremely lucky.
Is what golfers want to eat different from the average diner?
Across our portfolio, Marine & Lawn restaurants attract travellers and community members because of the high quality fare – golfers fall into this category. We are trying to create dishes that are unique, and something that travellers can't try in their hometowns. We think that Bar Ross will be popular with the golfers, thanks to options like the Dornoch Station Burger. The bar even takes its name from famous golf architect, Donald Ross.
Do you think the hotel will become a food destination?
The town has witnessed the opening of many exceptional dining establishments that have an appreciation for high-quality, sustainable ingredients. The Golden Gorse and Bar Ross will be a great addition as hospitality is at the centre of all we do. From a welcoming front of house team to the food itself, we are creating a food mecca for locals and travellers alike. The ingredients and local suppliers used will give a truly authentic taste of the Highlands.
What are your signature dishes?
Our seafood and meat dishes. I am thrilled about our Scottish lobster thermidor – the lobster comes straight from the water to our kitchen, within hours of being caught. Personally, my favourite dish is the sand carrot dish. It has all the flavours - sweet, peppery, smooth, tangy. The addition of the hay smoke gives it a unique flavour.
Did you look to the other M&L properties and their chefs for inspiration?
I am always looking to other chefs for inspiration and have created a menu that embodies the brand standard – elevated, yet approachable. No chef's job is ever done, and I look forward to continuing to expand through an evolving menu.
The view is the best feature. You can see the sea and it overlooks the golf grounds. Guests are invited to leave golf balls from their local club to be added to the décor which gives it that real personal touch.
Is it easier to start work at a brand new venue, or to take over somewhere established?
Somewhere that's established, as you just 'jump in' and begin to improve. Although, starting afresh gives you a clean slate to put it on the map as a food destination.
Comments
 0 comments
Want to join the conversation? Please or to comment on this article.