Martyn James: Checklist of extra risks when travelling abroad
As we emerge from lockdown record numbers of Brits are planning on hitting the airports and planes and mingling in the sun on holiday. Leaving aside Covid-19 concerns, the big question I'm being asked at the moment is: "Can you get your cash back if your trip can't go ahead?"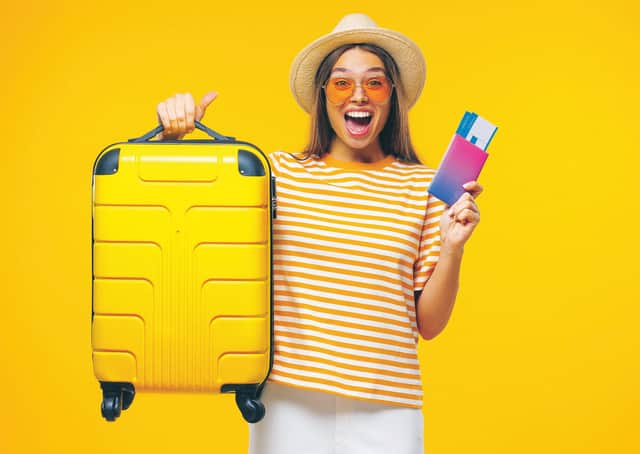 Be prepared for cancellations
As with everything in 2020, the answer is, it's complicated. There are some amazing deals to be had if you fancy taking a risk. But be aware that it is a risk – and as we've recently seen from lockdown restrictions returning in Leicester, even the best laid plans can be scuppered by circumstances out of your control.
Here's our checklist for those considering taking a chance and jetting off abroad.
Your rights if you
can't travel
From cancellation clauses in contracts to travel insurance quirks and card chargebacks, your rights often come down to what's foreseeable as a risk. So if you book a holiday tomorrow but aren't able to travel, it's likely that a refund won't be offered.
But that doesn't mean that you have no rights. Holiday firms need your cash, so why not ask them if they'll allow you to move forward your holiday or give you vouchers if you can't travel due to reimposed lockdown restrictions or potential quarantine problems at your destination? If they agree, make sure you get that confirmation in writing before you go ahead and book.
You are, by law, still entitled to a refund if your airline cancels your flight – and that should be given within seven days. The same goes for cancelled packaged holidays – with a refund due to you within 14 days. But Covid-19 has thrown a massive curveball into the mix.
If you get the virus, if Spain shuts its doors, or if your town goes into lockdown, you are not entitled to a refund if your flight still goes ahead.
Be cautious. Mega cheap deals come with caveats – so it's more important than ever to check the terms and conditions. Ask questions before you book about what happens if you are prevented from travelling. Screenshot Q&A pages in case they change and – though it pains me to say it – do read the T&Cs in their entirety when it comes to cancellations and refunds.
Be aware that most new policies will now exclude payouts for Covid-19 related cancellations. In short, if you have an existing annual policy that hasn't yet had to be renewed you may be covered for Covid-19 cancellations. If your annual policy has renewed check for the exclusions (ask your insurer if it isn't clear), and if you have a new or single trip policy, chances are there's no cover for virus-related cancellations.
Many people will have been told to "charge back" the cost of their holiday when businesses have stalled paying out. Those who paid more than £100 may have been able to make a "section 75" claim on their credit card too.
However, I'm worried that card providers will eventually say "enough". So while this is still an option, it's not a guarantee – and chargeback or section 75 claims are likely to be disputed in the future.
Want to join the conversation? Please or to comment on this article.