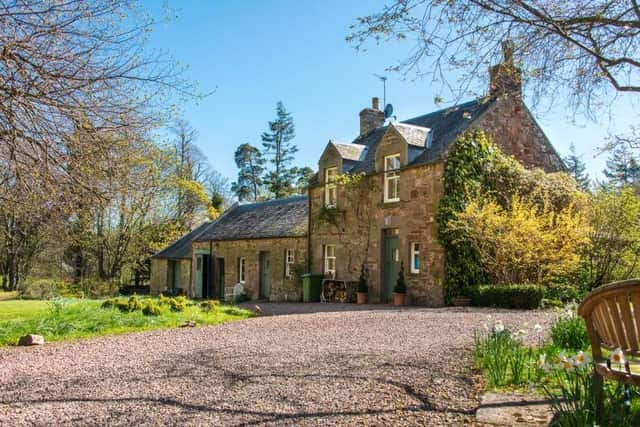 Character doesn't have to come at a price. There is plenty of affordable charm and originality on offer in East Lothian, finds Kirsty McLuckie.
East Lothian has a lot to offer house buyers. And those who already reside in the area are likely to extol its virtues – a recent survey found that 97 per cent of East Lothian respondents felt they were lucky to live there.
It isn't hard to see why. The location offers a mix of accessibility and amenity, along with plenty of picturesque charm.
It has 40 miles of coastline with some spectacular beaches, while inland are character-filled villages and historic market towns.
It is an area of Scotland reckoned to enjoy more sunshine than anywhere else on the mainland.
Golf also is a major draw; with East Lothian having its share of world class courses. All this desirability comes at a cost.
The fact that there is quick and easy commuting to and from Edinburgh means that house prices have always been inextricably linked to the capital.
Larger country houses in the best locations have some of the highest house values in Scotland, while even average prices in the region are a step up from neighbouring council areas.
But homes in East Lothian can also offer a charm unlike anywhere else and not all properties within its boundaries come with a sky high price tag.
Period homes can be found among estate or farm workers' cottages which offer character at an affordable price.
Picture: South Lodge, Simpson and Marwick
Tyninghame is a conservation village centred around the category A listed Tyninghame House.
Rather less grand is South Lodge, but it is no less pretty than the estate which it was built to serve.
The three-bedroomed gate house, which is now on the market, sits next to the arched stone estate entrance and is a quaint cottage with features such as leaded windows and a beautiful private garden.
Three bedrooms, an open-plan dining and living room and a wealth of outside space make the £285,000 price tag competitive, particularly for those moving out of Edinburgh.
Picture: South Lodge, Simpson and Marwick
Diane Jennings, of Simpson & Marwick says: "Properties like this don't come up that often, but it has attracted a lot of attention from young couples and families ready to move out of the city."
South Lodge is presented in immaculate order, but another property on the market, Gifford Bank Garden Cottage offers more in the way of potential.
Picture: Giffird Bank Garden Cottage, Rettie
The house, which is currently a modest two up, two down attached to outbuildings and stores, is located in a beautiful walled garden.
The main house on the small estate, Gifford Bank, is also on the market but those without the £1 million plus budget should consider the cottage instead.
Architect's plans are in place to extend the cottage into the attached outbuildings and add further extensions at the back, to create a beautiful traditional but contemporary home in a perfect setting.
Picture: Knox Court, TSPL
For those in search of an unusual home in their later years, Knox Court in the market town of Haddington offers an affordable opportunity.
The one-bedroomed apartment is located in an iconic converted and extended Victorian school and has breathtaking views to the Lammermuir Hills, as well as shops and leisure facilities close at hand.