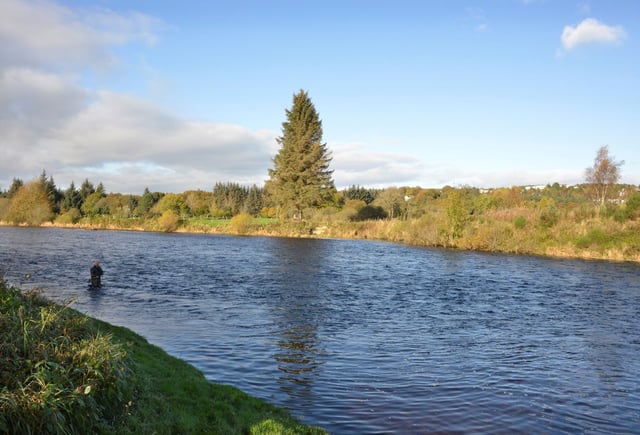 There aren't many tracts of land which would improve in value according to the success of your sporting prowess but the Ardoe and Murtle beat on the world famous River Dee could be seen that way.
The Dee rises from two sources in Mar Forest, just below 4000 feet in the Cairngorm Mountains and drains an area of over 800 square miles.
The river flows through Royal Deeside where there is an abundance of spawning ground and nursery areas.
It continues through a variety of Highland and Lowland Scenery for over ninety miles before reaching the North Sea in Aberdeen.
The lower Dee beat extends to about one and a half miles and has 11 named pools.
It has been successfully run as a timeshare but it is now being offered for sale as a whole.
Along with the majority of salmon rivers, the Dee has experienced a reduction in salmon numbers returning to the river and the current five year average catch is now 100 fish.
In the recent past however, catches exceeded 250 fish with 364 being caught in 1989.
The record Dee fish of 56lb was caught on Ardoe water in the autumn of 1886.
If the situation with the wild Atlantic salmon improves, this beat, which has great fly fishing in different heights of water, offers huge potential.
It is accessible, being four miles from Aberdeen and opposite Cults.
It has a comfortable fishing hut on the south bank and a currently disused stone hut on the north side.
There is a full time ghillie, who under TUPE regulations will be taken on by the purchaser.
John Bound of Galbraith says: "This is a very attractive beat with great potential and if things improve, this sale offers a fantastic opportunity for somebody to take advantage of the current situation."