Fly-through video showcases missing piece at Park Circus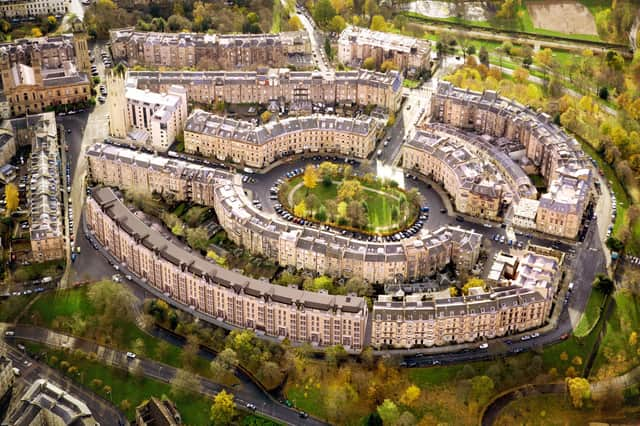 An impressive fly-through video has been unveiled to provide a glimpse of the new residential development that will form the missing piece at Park Circus, Glasgow.
Park Quadrant Residences will complete the original concentric ringed design of a 19th century plan for the area, envisioned by architect Charles Wilson in 1851.
The bird's-eye view provides an elevated perspective from above, sweeping over the location to showcase the exclusive 98 apartments and penthouses.
The one, two and three bedroom apartments, duplex and penthouses will match the height and aesthetic of the original plans.
Picture: plans for the new Park Quadrant homes, supplied
They will remain respectful and sympathetic to the area's rich heritage and historical high-quality architecture and landscaping, but will feature their own confident architectural language.
On the exterior, the homes will speak of the grandeur of the era in which they were imagined, while the interiors will offer classic and contemporary sophistication with every modern convenience.
Gordon Coster, Director at Expresso Property Park Quadrant Limited, said; "We are very proud to be completing this missing piece in Glasgow's history with Park Quadrant Residences."
"This high quality footage offers a look at how the development will complete the 'crown' which gives the overall masterplan its signature."
"These new homes will be some of the most luxurious in the country, combining traditional architecture with contemporary interiors."