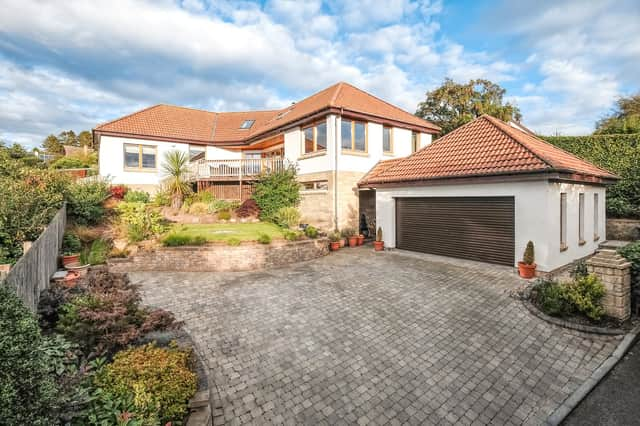 Closing dates have made a welcome return to the middle segment of the Scottish property market according to Galbraith, an independent property consultancy based in Scotland.
On average, properties sold at a closing date by the firm achieved 29% more than the 'offers over' price.
The firm, which handled £42 million worth of property sales over the past quarter alone (quarter ending 30 June 2017), attributes this change in buyer behaviour to strengthened consumer confidence stimulating a competitive market place in particular for properties valued up to £400,000.
Picture: Simon Brown, Galbraith
Simon Brown, who leads the residential sales division at Galbraith, said: "We have witnessed a return to the 'offers over' method of pricing property which has stimulated healthy competition in the middle section of the market and resulted in, more often than not, a competitive bidding war amongst interested buyers.
"Consumer confidence has returned after taking a knock, largely due to political uncertainty caused by the Scottish independence referendum and Brexit, as well as LBTT playing its part in causing stagnation in the upper segment of the market."
Mr Brown continued: "A variety of pricing methods were used by our agents to help stimulate activity when the market took a dip, from 'asking price' to 'guide price' and even 'offers in the region' but sensible pricing remains key, as ever, and our agents across the country have now witnessed a return of the closing date system."
Picture: The Old Orchard is currently for sale with Galbraith
Properties across all areas of Scotland have gone to a closing date in the past two months – including: Isle of Bute, Fife, Dumfries & Galloway, Pitlochry, Lanark, Berwickshire, East Lothian, Inverness-shire, Elgin, Edinburgh, Loch Lomond, Ayrshire and the Borders.
On average, the level of offer made and accepted was 29% above the 'offers over' price across Scotland as a whole.
One pretty country cottage received ten offers within 24 days of going on the market and in another case a rural property which required complete redevelopment achieved four offers at the closing date, the highest of which was 25% above the asking price.
The highest offer made and accepted at closing date was more than double the 'offers over' price. The fastest sale was in Moray, which completed in just five days.
Galbraith reported a 10% increase in residential sales across Scotland as a whole for the quarter ending 30 June 2017, compared to the same quarter last year.