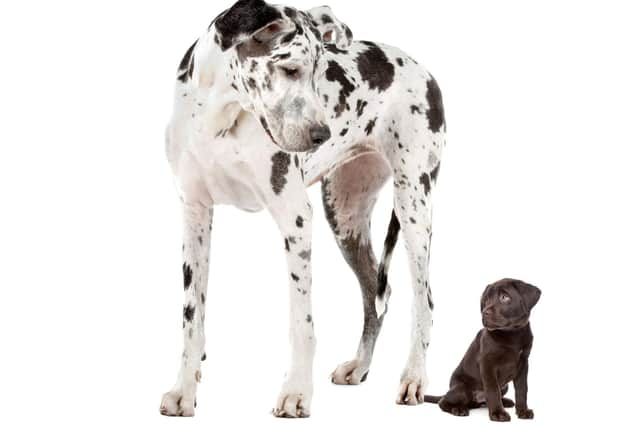 World's Tallest Dogs 2023: Here are the 12 tallest breeds of adorable dog - including the towering Irish Wolfhound 🐕
With demand for pups continuing to rocket in the aftermath of the pandemic, here are the breeds to choose if you want a dog that will tower over most other canines.
If you've been thinking about getting a new dog then you're not alone – Kennel Club figures show that the number of people looking for puppies surged by around eight per cent since the start of the global pandemic.
There's even academic guidance to seek out, with Psychologist Stanley Coren's book 'The Intelligence of Dogs' ranking breeds by instincts, obedience, and the ability to adapt.
Of course, dogs come in all shapes and sizes, so the amount of room you have at your disposal and the amount of time you have to exercise your pet will be just two of the factors to take into concern when you're thinking about how big – or small – a dog to get.
These are the 12 tallest dogs in the world, according to the American Kennel Club.
For all the latest dog news, pictures, advice and information, join our Scotsdog Facebook group here